Refillables are already a market requirement in France, and need to be accounted for, as soon as 2024. Companies will need to report it to the government agency. It will also most certainly come into force into the next PPWR - Packaging and Packaging Waste Regulation - that will be published in early 2024.
So there's no doubt that refills are not just a temporary trend, but here to stay.
What do consumers want
A recent survey by Global Data reveals that Most consumers (67%) find packaging that is refillable/reusable to be extremely or quite important, even more so than plastic free packaging (64%) which has been in the spotlight in recent years.
There is equally strong support for refillable packaging among older generations (Gen Y, Gen X, Boomers, Silent Generation). This packaging type is important to half of Gen Z (aged 12 to 26). As a result of the breadth of these captive consumer markets, beauty brands are incentivized to align with sustainable principles in order to attract and retain loyal customers and elevate their sustainability credentials.
Listening to what is happening on social medias, a survey conducted - on instagram - by @SamByTheCounter reveals that only 15% of beauty consumers are buying refillable products. It's worth noting that these consumers are most probably beauty aficionados, and explaining that they'd rather buy the latest new product on the market rather than buy again, as they would feel stuck with a brand.

In figures
A report by "Sales of refills and refillable selective beauty products in France jumped 50% between January and October 2022, compared to the same period in 2021 " according to a report by The NPD Group. The segment was " estimated to be worth €158 million over this 10-month period and has outperformed the overall selective beauty market, which gained 20% between January and the end of October 2022 compared to 2021."
The relative exponential growth compared to other segments of beauty can be explained by two factors:
More refillable products are available on the market. Brands started to develop interest in refillable beauty products in early 2020, considering the development time of beauty products, between 18 to 24 months, it is fair to assume that the number of refillable items on the market has strongly increased
More consumers are interested in refillable their beauty empties with economic or eco-consumption motivation.

What now
Listening to Beauty professionals from the brand or retail side, we keep here that refills don't perform as much as expected and yet every week, there is a new refillable product on the market.
We are even moving up the ladder with the latest hyper luxury launches with Dior and Chanel.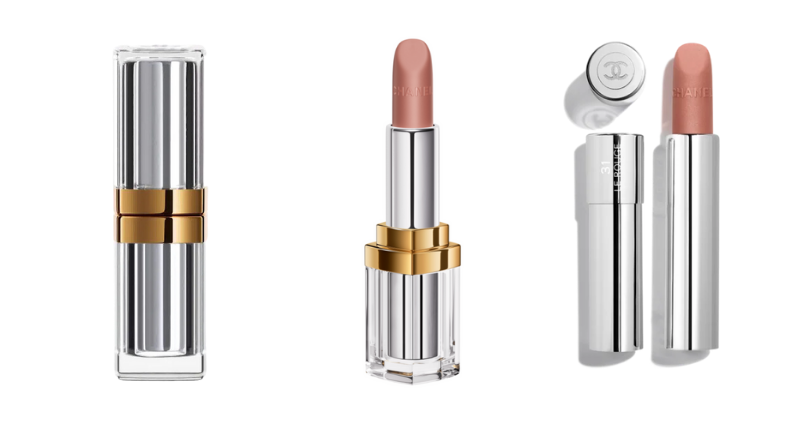 Refills probably have a long way to go, but also a long life-span to develop the right formula. In the 5th part of the report - yet to be published - we have collected brand testimonials from L'Occitane, to Beauty Kitchen or to Garancia.
Initiatives are birthing everyday about refillable coalitions (whether in beauty or elsewhere) in different parts of the world, with Pharma recharge in France, the UK refill coalition and many more to come.
In the links below, you can already access our latest research on refillable beauty.
Join the newsletter to receive the latest updates in your inbox.