A top-line overview of recycling streams and current recycling capabilities in the world, that will help you understand how to create products for a circular economy. Experts and companies offering new solutions for collection and recycling will give you an real understanding of the current end-of-life of your products.
This presentation will focus on mechanical recycling.
In this report, the following UN SDG targets are applicable: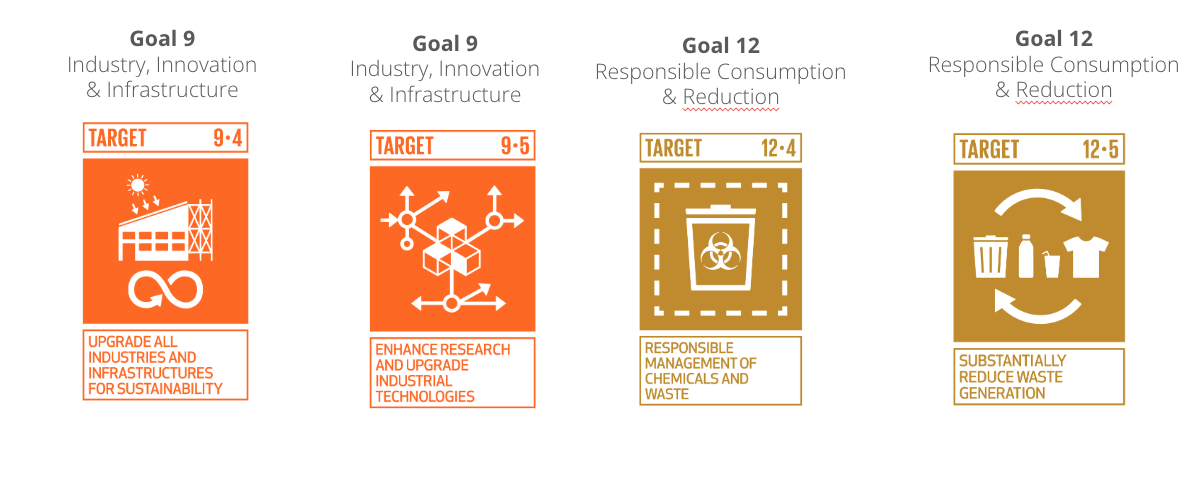 MARKET CONTEXT
Organised Recycling
Most developed countries have a developed a system of general collection and sorting managed by local authorities and sub-contracted to private companies who specialise in waste management (i.e. Veolia, Suez, Casella, Biffa Group, etc.)
Trucks would collect used items on the curbside, then bring them to sorting plant to be separated by material, and then packed in bales to be sent to specific recyclers per material.