This is a definition of what we think is  to be considered when thinking about sustainability. We hope this might give you a framework. This definition is meant to evolve too.
UNITED NATIONS SUSTAINABLE DEVELOPMENT GOALS
re/sources wants you and your brand to make actionable and impactful choices that will benefit the 3 P's - people, planet and profit.
The United Nations 17 Sustainable Development Goals (SDG) are a set of goals that call to action - end poverty, protect the planet, and ensure that by 2030 all people enjoy peace and prosperity. We will discuss these goals more throughout the course
By studying this content you will be able to contribute to, and specifically achieving these targets: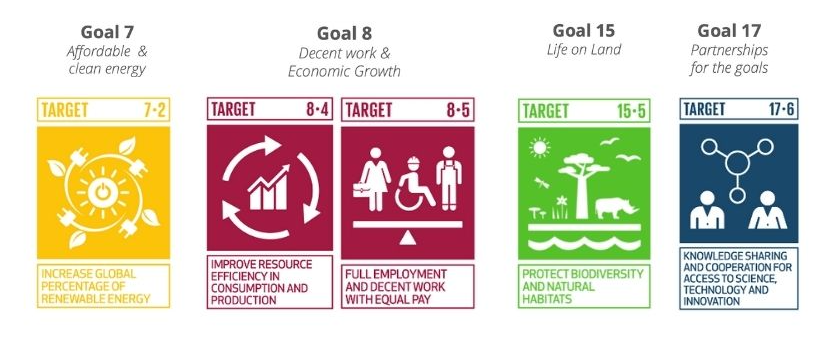 ---
CONTEXT
WHAT DOES SUSTAINABILITY IN BEAUTY MEAN?
The common definition of sustainability is the avoidance of the depletion of natural resources in order to maintain an ecological balance.