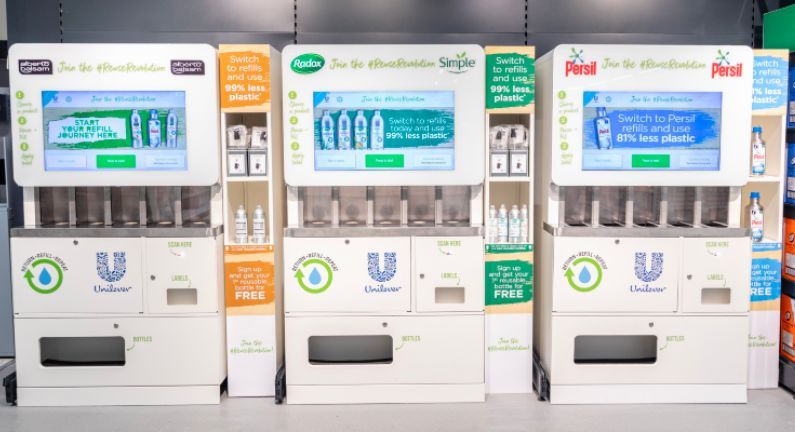 Shall we look for convenience first when developing refillable beauty?
The economic model of beauty products on the market is based on innovation appeal. In other words, we mostly attract consumers with newness to invite them to purchase our products. In an effort to become more sustainable, and in order to follow upcoming regulations (AGEC law in France for instance) beauty brands are slowly switching their model to refillable solutions.

New paradigm
This implies a complete changing paradigm and one can easily understand that this poses some challenges, and to name a few:
attract consumers with recharge and loyalty instead of newness
invite consumer to come back to the stores for a similar product
develop an entirely new supply chain and logistical model
convince retailers to give space to " refilleries "

The refill model is also more sustainable in a sense that it pursues a more conscious consumption, and creates loyalty between consumers and the brands. In the long run, it will be beneficial for everyone.
How do we switch from innovations and promotion to conscious shopping?  How do we make sure that we are creating a new model that works? It will take time, tests and trials.
Convenience
Convenience is a consequence of decades of industrial development that has led to economic empowerment of our societies. It seems impossible to remove it from the equation. Having said that, nothing comes easy in life, and living a more sustainable lifestyle will require sacrifices, or will it?
Convenience is key, so we may need to create a model, where the experience of the consumers will keep an utmost importance. Ensuring that the consumer journey is efficient yet pleasurable.
We need to think of stock to supply refills, store experience for easy recharge, logistics for a smooth supply management … it's not that simple.

Perfume is showing an interesting path
Perfume seems to be today the leader in refillable solutions. Thanks to Mugler fragrance Angel, who launched the perfume fountain, back in 1992, it opened the path to an in-store experience for fragrances.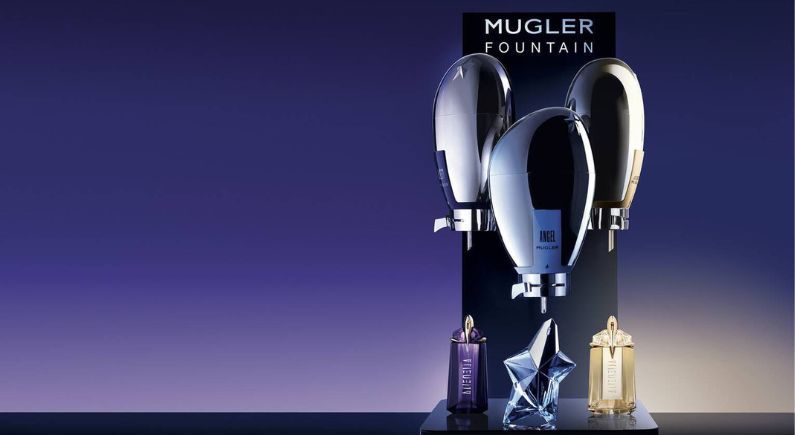 Firstly fragrance contains alcohol so product safety is possible. Secondly, perfumes are very liquid formulas that are easy to pour. It Sounds simple to say this, but the cosmetics products offer so many different shapes and formulas, it is a very complex business to transform into refill.
Thirdly, fragrance tends to have fairly loyal customers, who would come back to refill a perfume, as they may use a fragrance for at least a season if not several.

How to use that model to skincare and colour
As you may now understand, switching to refillable solutions poses the question of product safety, and especially for leave-on products. Shall we use a fountain or refill pods? Is there enough space in store for dual SKU of one product or a fountain somewhere? How many times will a consumer refill its actual product? Will he/she remain loyal to the brand?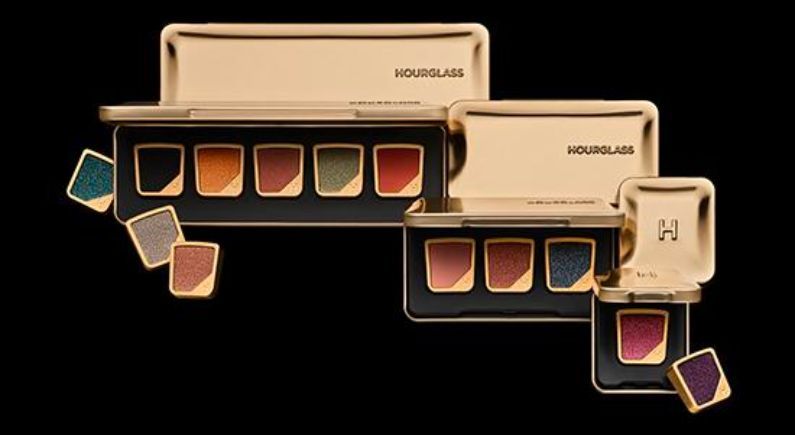 There is no one answer that fits all. Sustainability is no silver bullet. We are currently working on a report on refillable beauty, where we will provide answers with market figures, brands testimonials, market feedback, so you can have a better understanding on how to enter the market with refillable solutions. Report will be available at the end of 2022.
In the meantime, feel free to subscribe to access our exclusive member content, on packaging, recycling, and more, so you learn how to put better beauty products on the market.
Join the newsletter to receive the latest updates in your inbox.