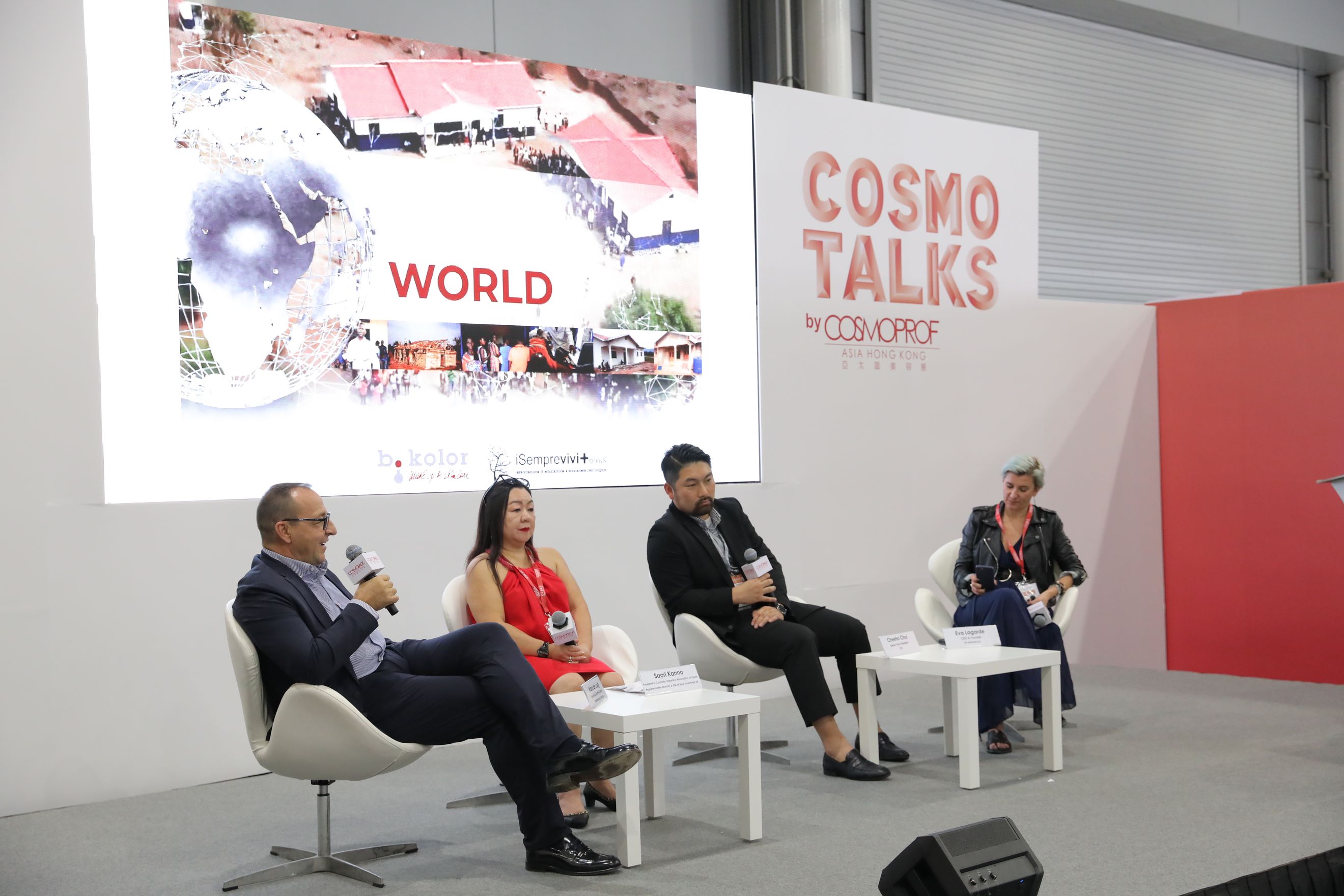 What happened at Cosmoprof Asia 2022
After 3 years of hiatus Cosmoprof was able to come back to life, in Singapore this time, for 3 days of exhibition, with a strong international presence and multi sectors with Cosmetics & Toiletries, Beauty Salon, Clean & Hygiene, Hair Salon, Nail & Accessories, Natural & Organic. The tradeshow will return to HongKong next year 14 to 17 November 2023.
Watch our full recap on our INSTAGRAM stories
Facts and figures
Held at the Singapore Expo, the show welcomed 1,202 exhibitors from 46 countries and regions, including from the supply side at Cosmopack 262 exhibitors from 19 countries and regions, and brands at Cosmoprof Asia with 940 exhibitors from 45 countries and regions.

Trends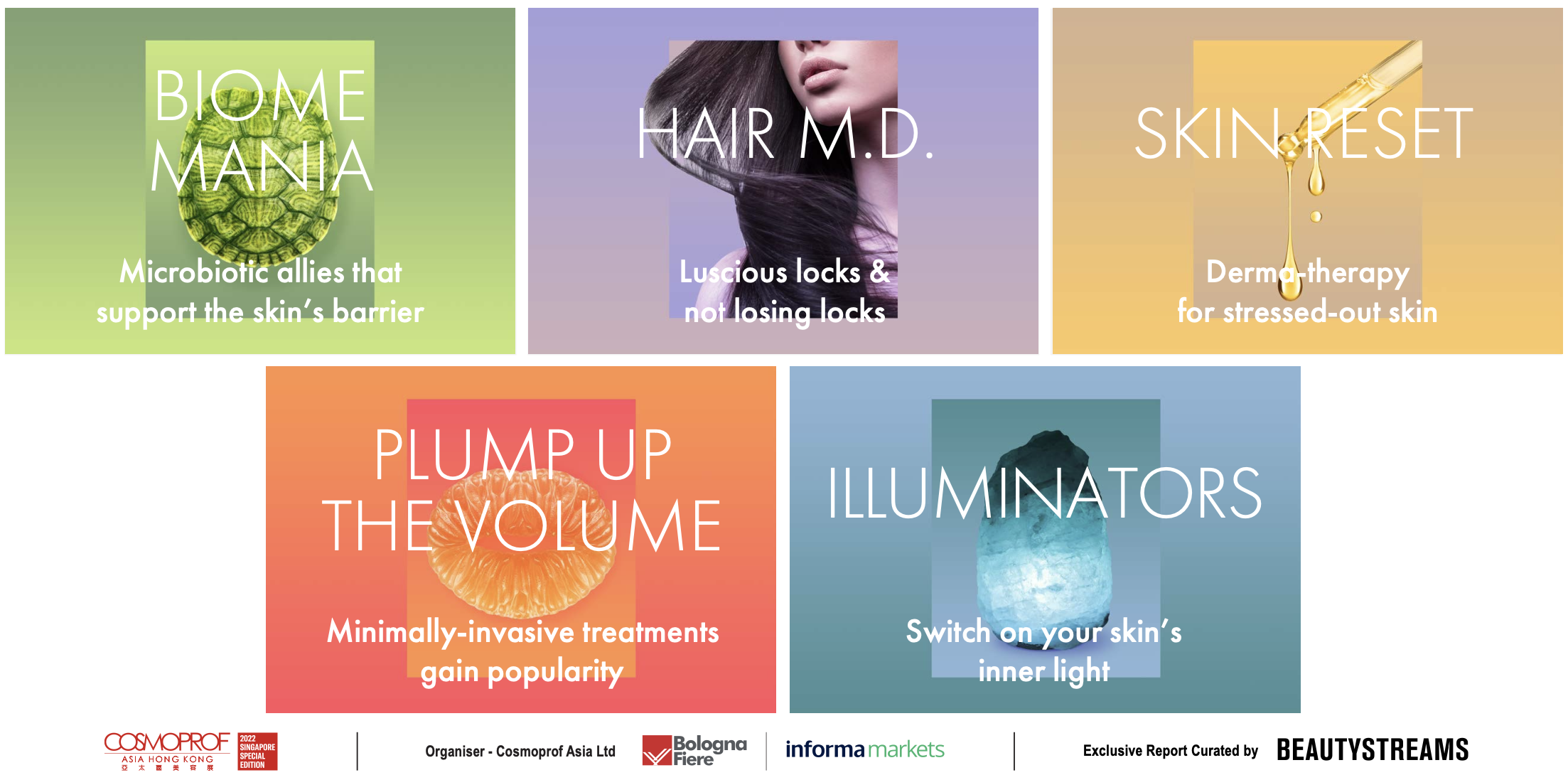 Beautystreams noted 5 main trends at the event with:
Report and details available here.
---
A show inside the show
French indie brands came up with an innovative concept and joined together as a collective to attend the show floor and split the space between 24 brands. Making it like a small store inside the exhibition. They hosted a very strong and visible presence within the country pavilions, thanks to a simple yet smart design. They were able to welcome 500 visitors including 350 distributors.
They also developed their own online show catalogue, with all the essentials on each company including brand description, values, current distribution and geographical presence and target destinations. More details about the brands here.
Hope this initiative will be replicated elsewhere as it demonstrates effective collaboration. We're all in this together as they say!
---
Talks
Cosmotalks were another attraction of the event with a trend talk from BeautyStreams focusing on a future view of beauty from 2022 to 2027 with Joyology underpinning the lifestyle shifts connected to Ethics, Metaverse, Gender Freedom, Holistic health and Intersectional Individuals. "As an industry, we have the unique opportunity to bring joy to the lives of many individuals." explains BeautyStreams. "An expression of joy through human connections, recentering oneself, and savoring simple, fleeting moments."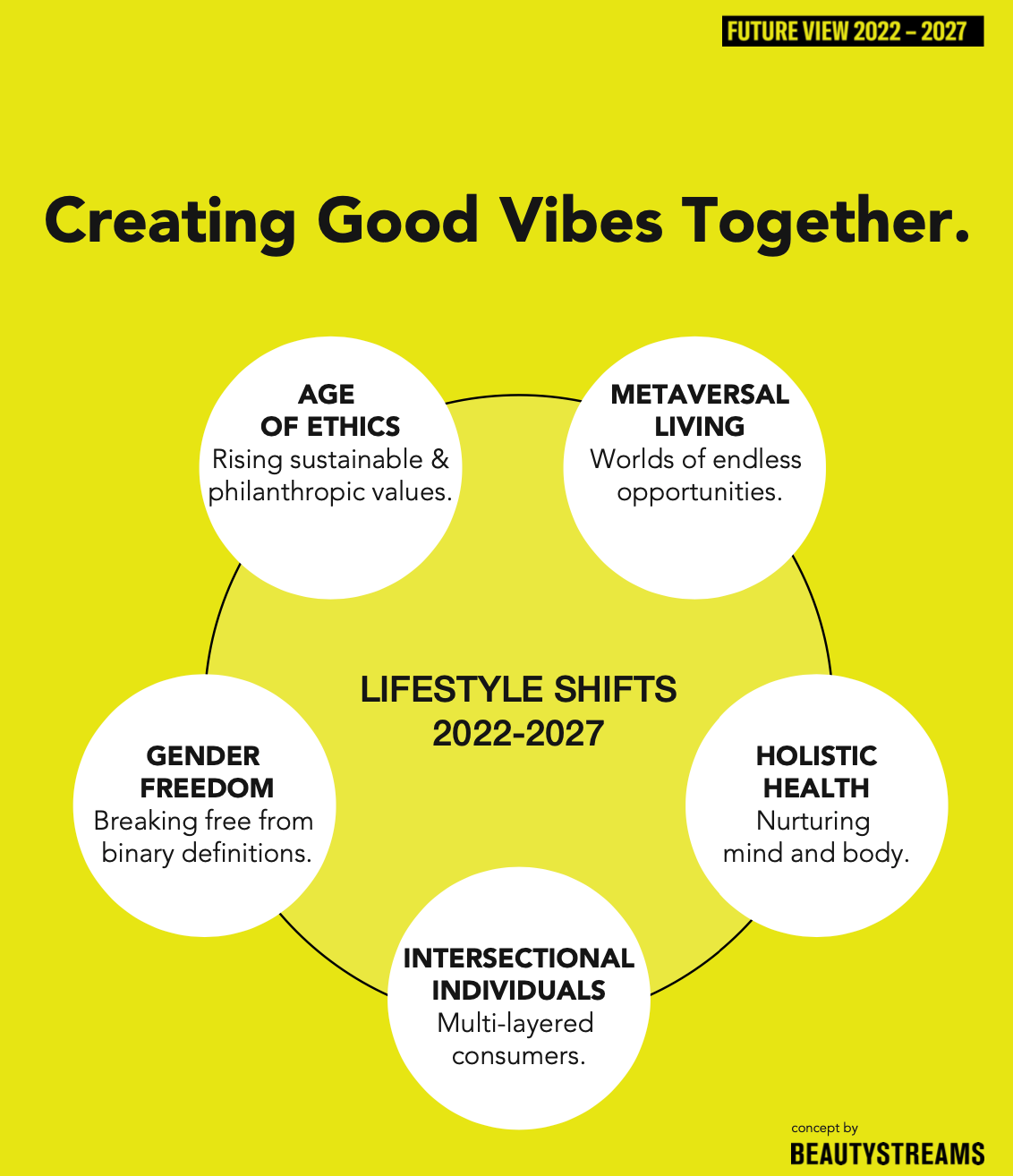 Asia Cosme Lab talked about Halal Beauty in the South-East Asian region. Their main trends are around "healthy skin obsession", "climate-adapted" and "religious compliance". With the Climate Adapted trend, Héloise Lefebvre du Prey, mentioned "mist as becoming the perfect hybrid item : enhance makeup staying power under the mask, but also protection against aggressions and skincare benefits. Recently is a HOT topic in S.E.A as many indie brands launch this offering + viral on social media Tiktok for glowing skin !"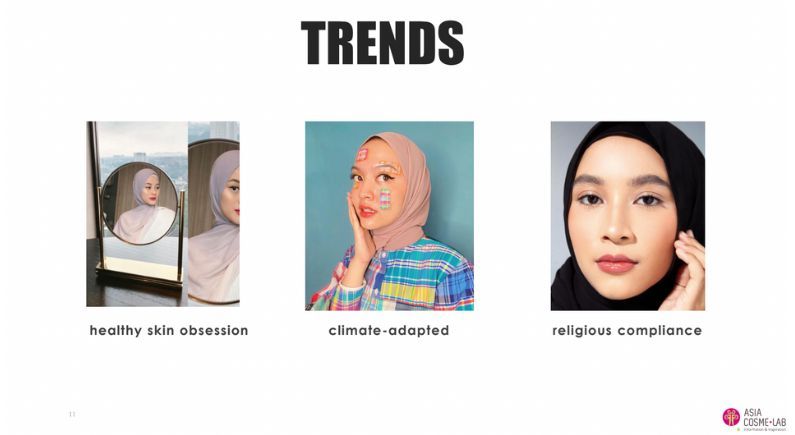 We also hosted a conference about Sustainable beauty and invited speakers from BKolorMakeUp, CTK and Orveon Japan (pic in header).
We shared three trends that are currently pushing the sustainability agenda forward with: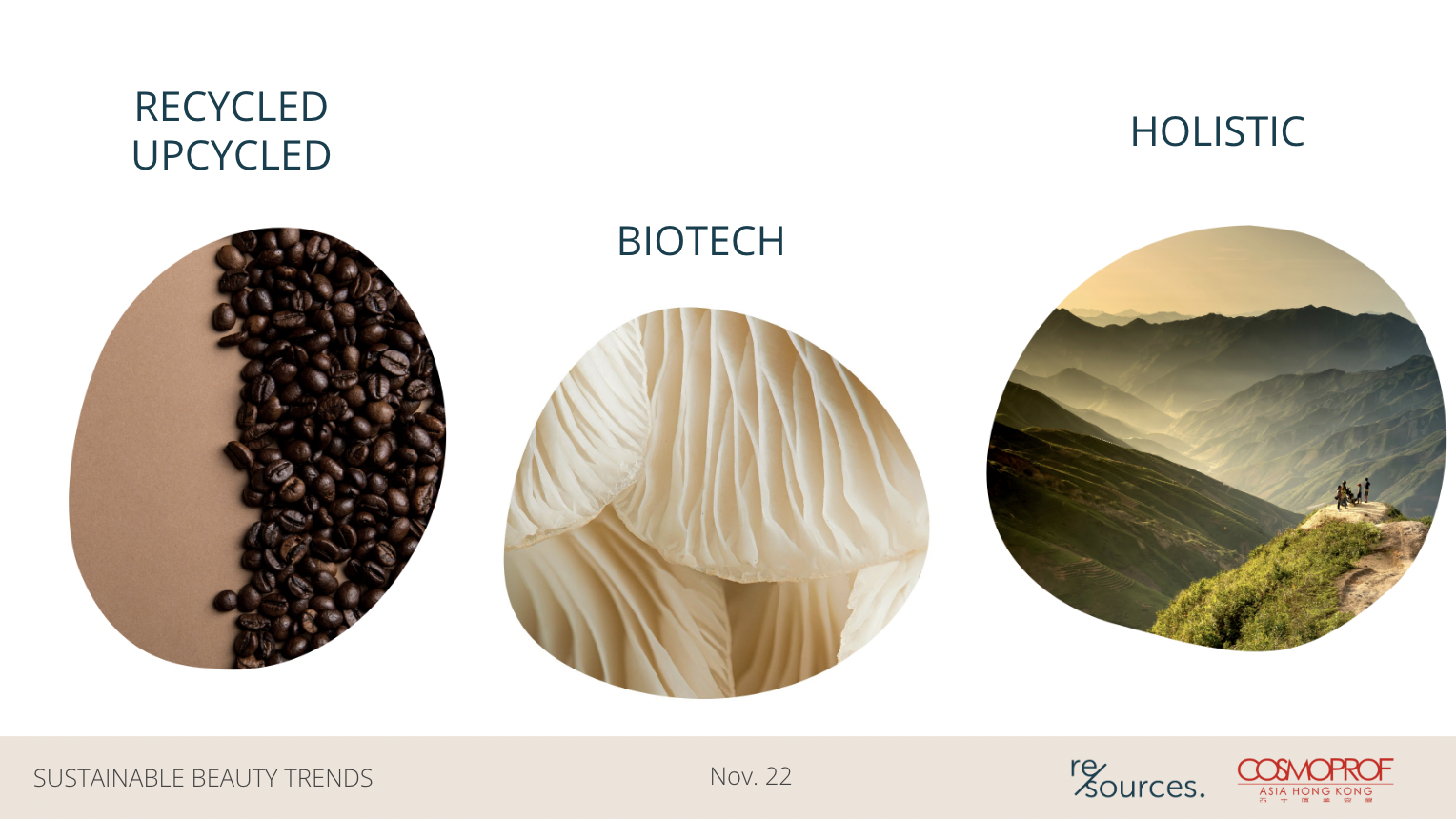 RECYCLED / UPCYCLED: ingredients or materials which are now a must in every packaging and formulation which allow to reduce drastically carbon footprint
BIOTECH: with the increased innovations in green, white and blue biotechnology benefiting both the materials for packaging and ingredients for formulation
HOLISTIC: with the need to take an integrated and holistic approach to sustainability to avoid greenwashing and achieve genuine results, with our 3P motto : People: diversity, holistic care. Planet: resources saving and Profit: redistributing, decoupling.
---
Hors les murs / Out-of-home
Meiyume hosted a local preview of their innovative products. They have developed a concept "rooted in nature" from their own lab in the UK. The concept is based on 95% natural low-water formulations for those who yearn for nature-inspired products with the reassurance of science and efficacy. This range includes highly natural products that utilise our UK's Hot Pour capabilities, with solids, pastes, and balms featured throughout the line-up.
Et voilà.
Just a quick round up.
Let us know if we miss anything that you thought was noteworthy!

Join the newsletter to receive the latest updates in your inbox.