Three main trends identified at LuxePack Monaco 22
This year again  " sustainability " was a key buzz word. It's not even a trend anymore but a market requirement. Anybody launching a new product on the market as to input some sort of sustainable option into its innovation whether through material or format.
In this article we reveal the main trends identified at LuxePack Monaco 2022 where a lot innovation or new iteration came to life.
This report has been realised with InTrends, agency based in London, UK.
---
SUSTAINABLE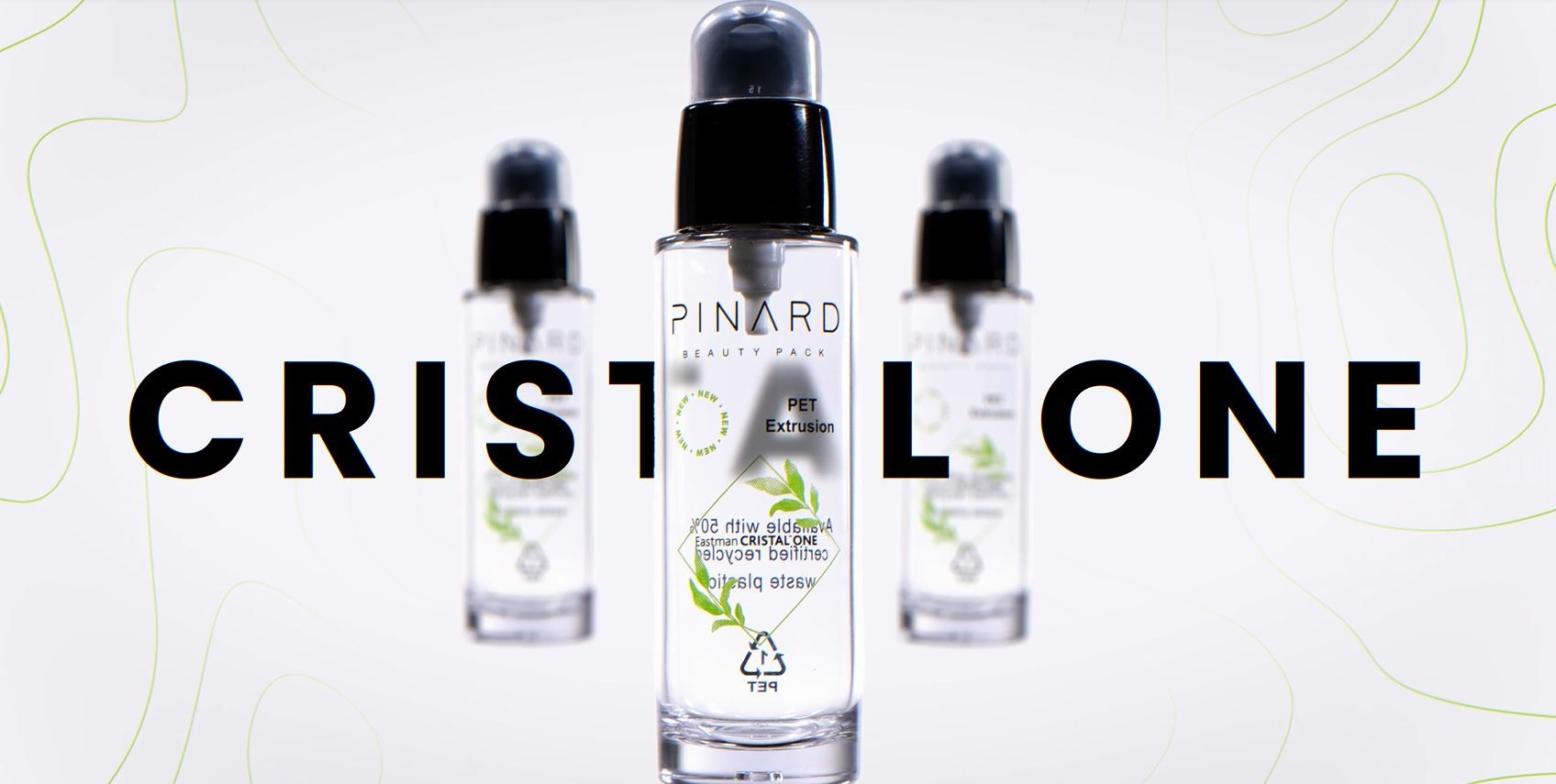 We saw an improvement in Heavy wall or a glass-like-polymer in recycled resin from Eastman that can be recognised and recycled within the PET stream. An interesting take, when we know that this packaging  is usually made of PETG and not recyclable. It has been developed by Pinard Beauty Pack and is now within their standard packaging offering.
Paper was also a leading packaging option at the show. Livcer has released a full moulded-pulp sampling which can host from 2ml to 10ml formula, so could work with mono-dose as well as sampling solutions.
Other trends identified include Upcycled Food Waste, with packaging made with eggshell or oyster shell from Cloud Beauty a subsidiary of Aromatic. Innovative Airless Pouch Systems where in the rise, as well as Bio-based solutions to Replace Plastic. Heinz Glas released an Imperfect Glass  and it's "not a mistake" and we see this as a strong trend moving forward, where consumer want to see the natural and/or sustainable aspect of your pack. Ceramic Packaging, also in the rise, offered interesting shapes and design. Dissolvable Packaging is also developing but it still poses challenges with formula protection.
---
PERFORMANCE
Working in beauty, we know that performance is key to protect the formula, and give a luxury feel to the consumer with its packaging. With Child safety closures, On/off systems, Accessible to all - one hand operation, Protect the user and the contents ,Temperature control, Ease of use & mess free OR Lie down or stand upright packaging.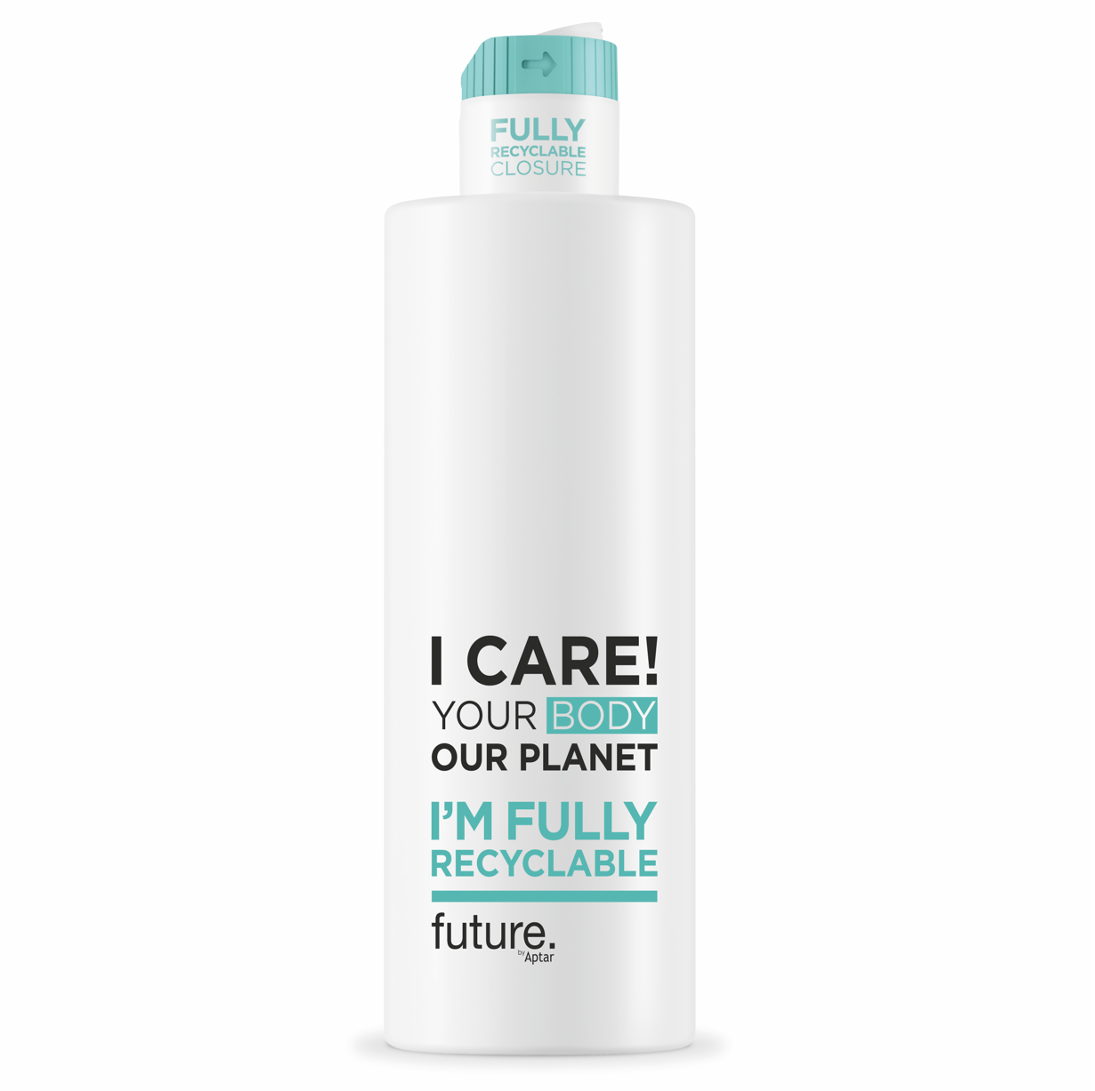 One year after the launch of the mono-material FUTURE pump, Aptar has now released FUTURE DISC TOP, an innovative ON/OFF locking system that prevents any risk of leakage. The pump is Mono-material in PE, fully recyclable and e-commerce capable (Amazon ISTA-6 compliant). Future Disc Top is also available in recycled resins (PCR).
Quadpack offers a Central Dispensing Tube that features a cap-less design. Both efficient and convenient, offering the consumer a handy, playful on-the-go packaging. The user can simply twist open the dispenser, squeeze out the creamy product, then twist it closed again with a single hand.
Seriplast has developed for Lierac an ampoule that activates at time of use with a push of the silver cap to activate the vitamin C. This packaging keeps the formula fresh for 15 days. This ampoule also comes in mono-material PP for full recyclability.
---
EXPERIENCE
The last trend, and the most coming one is related to experience and feel of the packaging. In the near future, consumers will need to see and feel that your packaging is somewhat natural or recycled. product will convey a more earthy feel and a connections to the senses.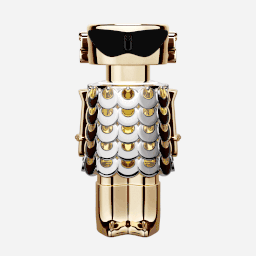 The Paco Rabanne Fame, developed for PUIG group is dressed in a chainmail dress, accessorised with gold boots and black sunglasses. The bottle is refillable hence sustainable.
Charlotte Tilbury mini-makeup with three products and a mirror in a handbag-sized box that can be changed and refill to desire.
Dries van Noten Eau de Parfum,  with bottles developed by Stölzle Glass, with
refillable thank to the screw ring. It can only be remove with a special key to protect formula. Fine glass, with 10 different materials at the bottom, separable, and openable to be refilled or re-used as a single flower vase, home fragrance container, etc. Bottom materials: ceramic, plastic, wood, resin, with different assembly technics.
More innovations will be available inside our report (members only) available at the end of November 2022 called "A tour of Innovations 2022".
Join the newsletter to receive the latest updates in your inbox.