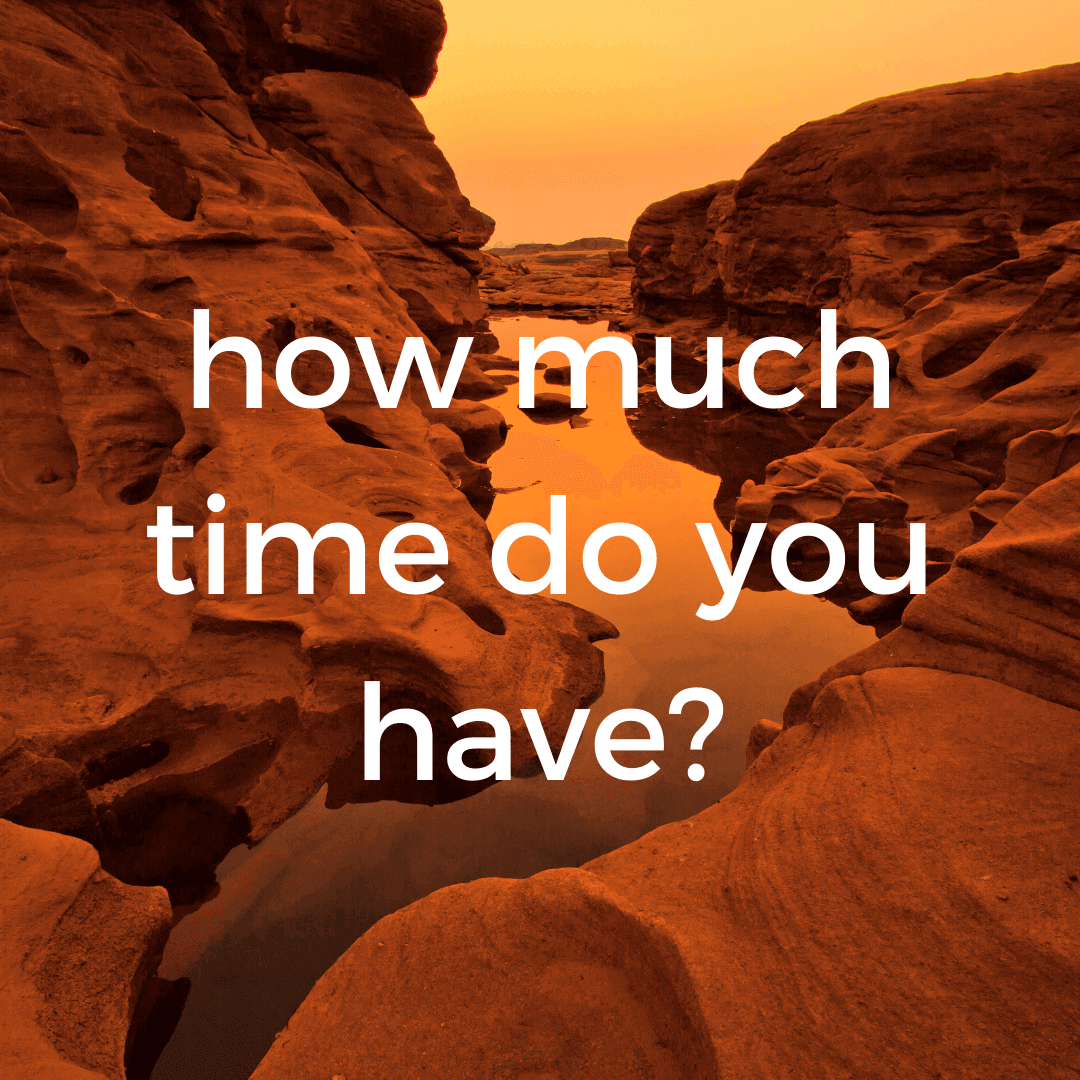 Sustainability in beauty: how much time do you have
I bet you can't wait to be on a summer vacation?

I don't know about you, but I feel like this year, after yet other lockdowns, it would be nice to get out and breathe.

To take a step back, and gain some perspective also on the year gone by, and the year to come?
I honestly think that we are walking too fast, that the pandemic has accelerated all the trends.

But I feel like we are all running with a blindfold. The race is skewed.

Everybody is moving towards sustainability, but I don't think any of us has a clear idea of what they are doing. It is such a complex issue.

How would you know?

So take a step back this summer, and take some perspective.With all of the above in mind.

We have created re-sources.co, to help find perspective, learn what matters about sustainability for your brand, and implement the right solution.

We don't pretend to give you a clear strategy, but we give you all the answers so you can make smarter decisions when it comes to your beauty brands and your product development.Will you join us?

The next course will start on the 4th of October 21!
---
OUR PICK OF THIS WEEK'S NEWS
---
Is a bottle with enzymatic recycled better than other recycled plastics?
Why it's interesting?
In one word. YES! Enzymatic recycling is the best option in the recycling world. Since 2017 L'Oréal has invested in the development of the Enzymatic recycling technology with Carbios, a French biotechnology startup. This technology uses much less energy than mechanical or chemical recycling, and it's also cleaner as it does not use solvent or aggressive chemicals. To learn more about this process, you can subscribe to our course on Sustainable Beauty Packaging (next release September) where we tell you all about recycling techniques.

Key Takeaways:
- Technology is still under development, the first bottle will be produced at scale in 2025
- Enzymatic recycling uses bacteria to depolymerize PET into new PET polymer
- Only available for PET plastics or Polyester
---
Sampling in aluminum?
Why it's interesting?Samples are not always good for the environment, as their small size does not allow for full recyclability. Switching to aluminum is an interesting move as it allows for infinite recyclability. The question of size remains though, as it's not clear if the small size will still be recycled even in aluminum, as the sorting process has not been designed for small objects. But we'll cover sorting and recycling in the packaging courses that starts again at the end of September.

Key Takeaways:
- Full aluminum sample, body and cap
- Fully recyclable
- Cap is reversible for closure after first use
---
From zamac to paper, which one is the most luxurious
Why it's interesting?
The American brand Kjaer Weis, known for its luxurious refillable palette in zamac, seems to be moving to a full line in "textured recycled paper". It seems that the brand is phasing out the zamac refillable palette and compacts. Not confirmed yet, but checking on their website, their refillable zamac palette has disappeared, and all their range is moving to paper/board.

Key Takeaways:
- New packaging for the palette, blush, eyeshadow, lip balm
- All refillable packaging
- Textured recycled paper
- Recyclable or compostable
- Vegan or certified organic formulations
Join the newsletter to receive the latest updates in your inbox.