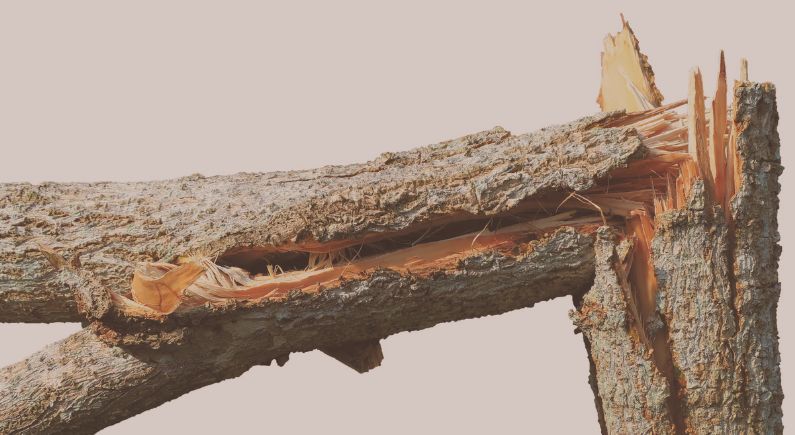 Shall we embrace de-construction?
It seems that everywhere you look now people are deconstructing the established models, and trying to develop a new narrative around identity, belonging, owning, etc.

The world is changing at a very rapid pace and it can look scary, when all we know seems to fall into pieces. And there is still resistance from this great deconstruction as the US is demonstrating with its recent backward move against abortion.
So what am I getting at?

Whether we like it or not, the world is changing and we need to embrace it. It does not mean that we have to compromise our values, but it means that we can take part in re-shaping our world.

What if we were now creating or transforming cosmetics that were good for the people and the planet. What if one wouldn't be at the expense of the other. It's time to remodel the way we make things and consume them. It's inevitable!

We see innovations everywhere with better sourcing, reduced waste, and delivering better service…. but we still have a long way to go. Not because we are slow, but because we are in a transition where a lot needs to be discovered and achieved.

So will you join me in this "green" revolution to build a better tomorrow?

Have a great summer break. See you in September for more exciting news.
---
Not a mistake
Why it's interesting
German glass manufacturer has developed a new series of "imperfect" glass containers called "not a mistake". "This series transforms deviations from the norm into an aesthetic that is as trendy as it is honest" says the maker.

Key Takeaways
- with 25% recycled glass
- air bubbles, irregular surface effects or crooked internal walls, for example
---
Do we need more women investors?
Why it's interesting
What does it have to do with sustainability you may say? Having a more balanced power in the world will bring diverse views on the market and overall may bring a more durable outcome than one just based on pure financial profitability.  Brianne West, founder of plastic-free beauty brand Ethique, has started Nous, an investment, mentoring and coaching firm that's dedicated 20 million New Zealand dollars or about $12.3 million.

Key Takeaways
- Nous is focused on investing in consumer packaged goods startups in New Zealand, Australia and the United States
---
How inclusive is your company?
Why it's interesting
"Businesses and brands will not hit the mark if they don't hire, collaborate with, and support marginalized groups. Recent events have intensified existing inequalities and the global conversation is gaining momentum, but this new research shows just how much consumers want to see more inclusive actions from brands. They have a powerful role to play in building a truly inclusive world, and those who take this into consideration can deliver authenticity and better reflect the real world, and in turn, reap the rewards of doing so." says the report

Key Takeaways
- Intersectional Storytelling: Diversity both on-screen and behind the camera is shaping a new era of inclusive storytellingIn essence, diversity brings change. If we all think the same, nothing will evolve for the better.
Join the newsletter to receive the latest updates in your inbox.