Beauty refills with pulp or how creativity can support a sustainable design approach
Imagine a lipstick refill where the cartridge does not carry any mechanism. Or imagine a cream jar that houses a refill made of moulded pulp? This is the inventive design created by Morrama, an agency based in London. The team is behind some of the most resounding launches like Wild refillable deodorant.
Morrama has now developed a beauty care range, called Maya, with Chinese packaging manufacturer PPK. The concept is based on refillable using moulded pulp as a base. Each refill is then light and fully recyclable in the paper stream. The cellulose pulp refills are made of bamboo and sugarcane waste.
Each refills is made of pulp with a 5% PP/PET lining, ensuring water resistance and compatibility with water formula. The Maya range includes lipstick, cream jars, bottle with pump and make-up palettes. This lining is thin enough so as not to prevent the bottles from being recyclable in the paper waste streams, and therefore it leads to a 98% reduction in plastic compared to other leading refill cosmetics brands. PPK and Morrama are currently working on a 100% plastic-free refill that will be available next year.
The skincare jars come in 3 formats: 15ml for eye cream, 50ml for moisturisers or other skincare staples, and also 200ml for body butter applications for instance.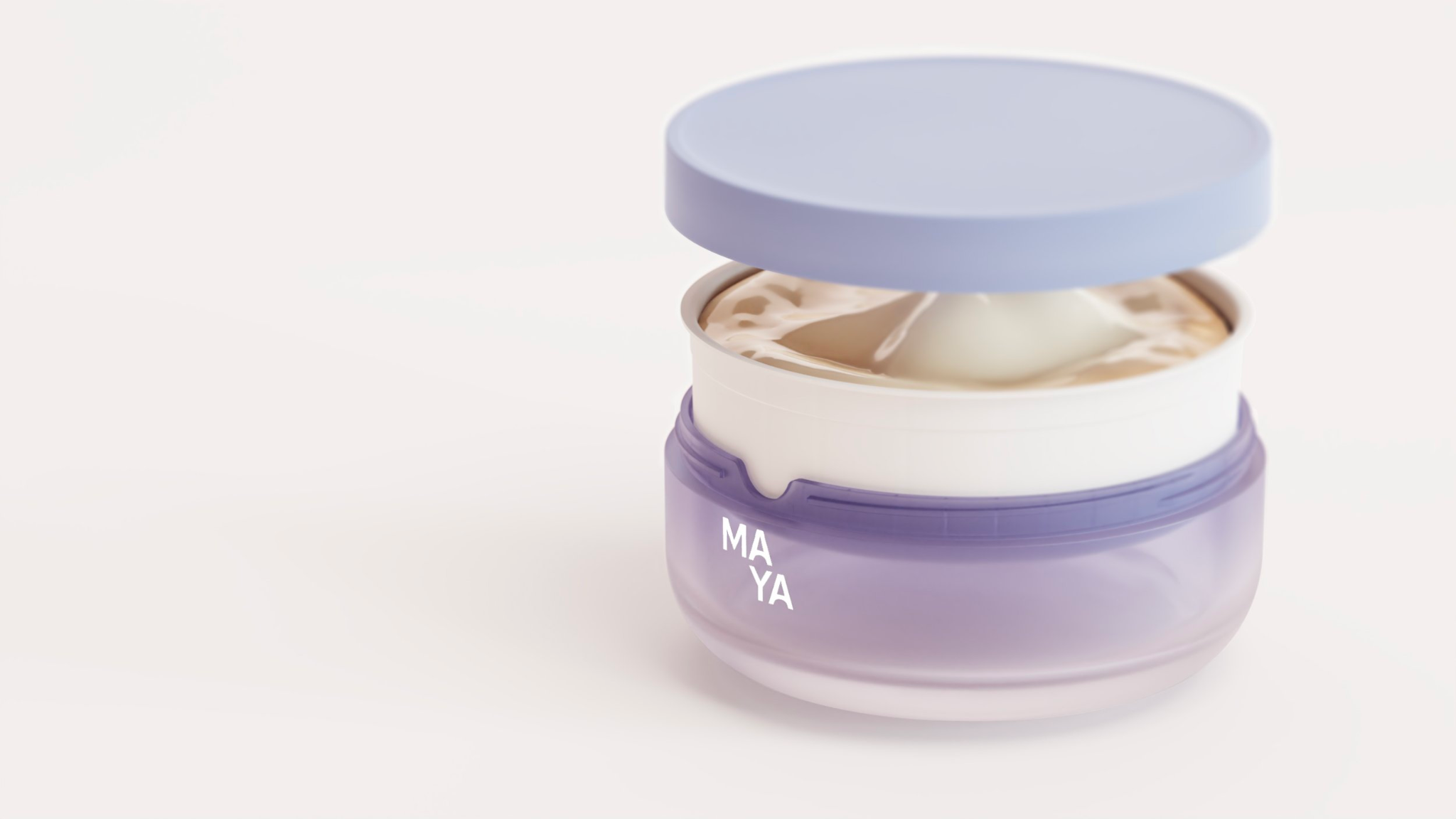 The Lipstick comes with a refill cartridge made solely of pulp in its base allowing for full decomposition/recycling at the end of life. The lipstick works with an ingenious mechanism that allows it to hide the pulp base once inserted into the mechanism. "The team is currently working on separate board-based packaging that will host the base with the coloured sticks like crayons so they can be interchanged by the consumer as desired," explains Léa Berger, Creative Lead at Morrama.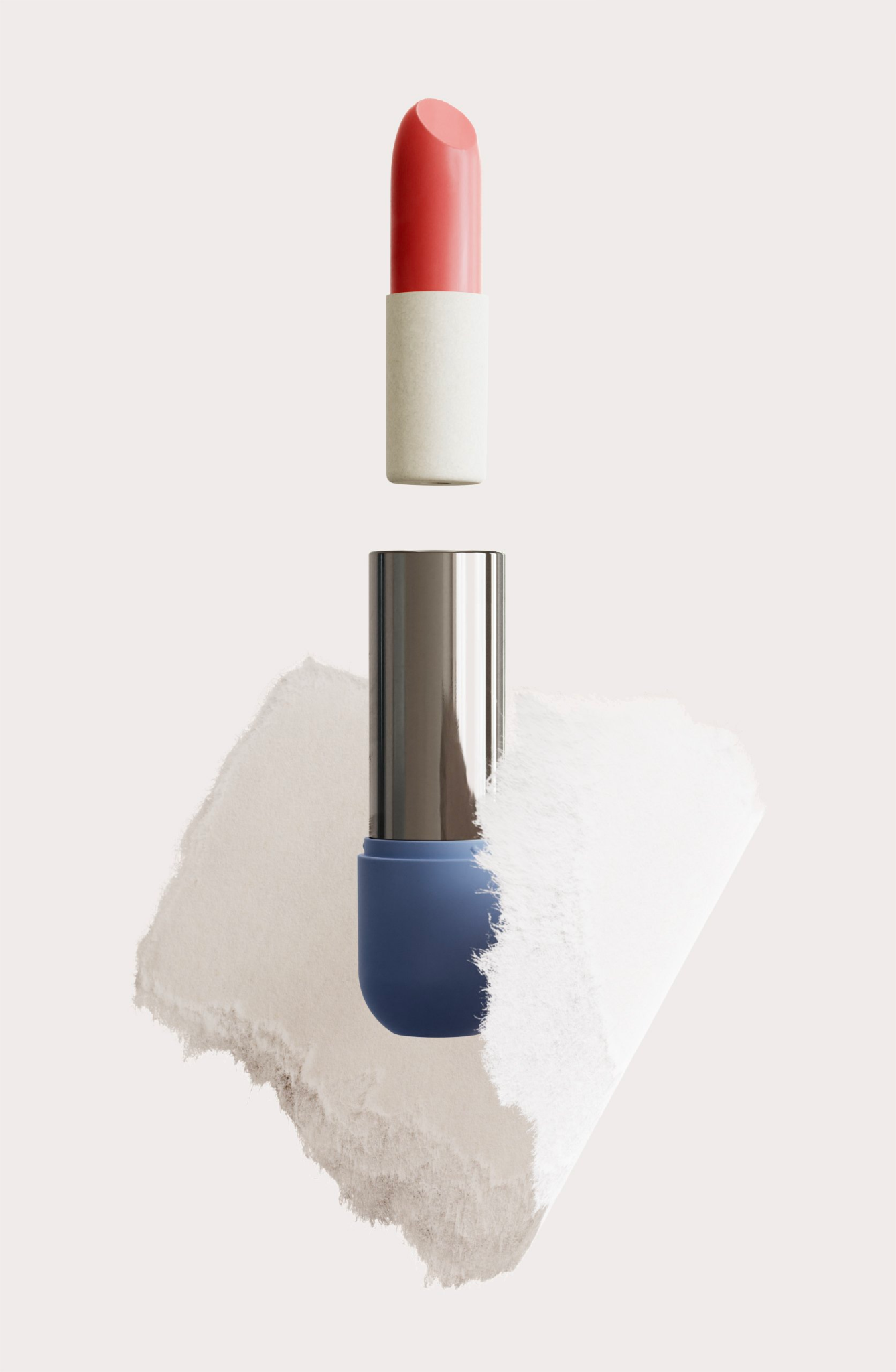 The make-up palettes come in 10 different sizes to allow a variety of applications. Made only with paper - no glue, no magnet, no aluminium - for easy recycling. If the formula used in this application is only pressed powder for instance, the make-up pans won't even need a waterproof layer, allowing for home-composting at the end of life which will leave no chemicals or microplastics behind.
The eye shadow or powder pans can be made of pulp as well, for easy insertion into the bottom of the palette. The pans are then secured by a flap. The palettes can host a removable mirror.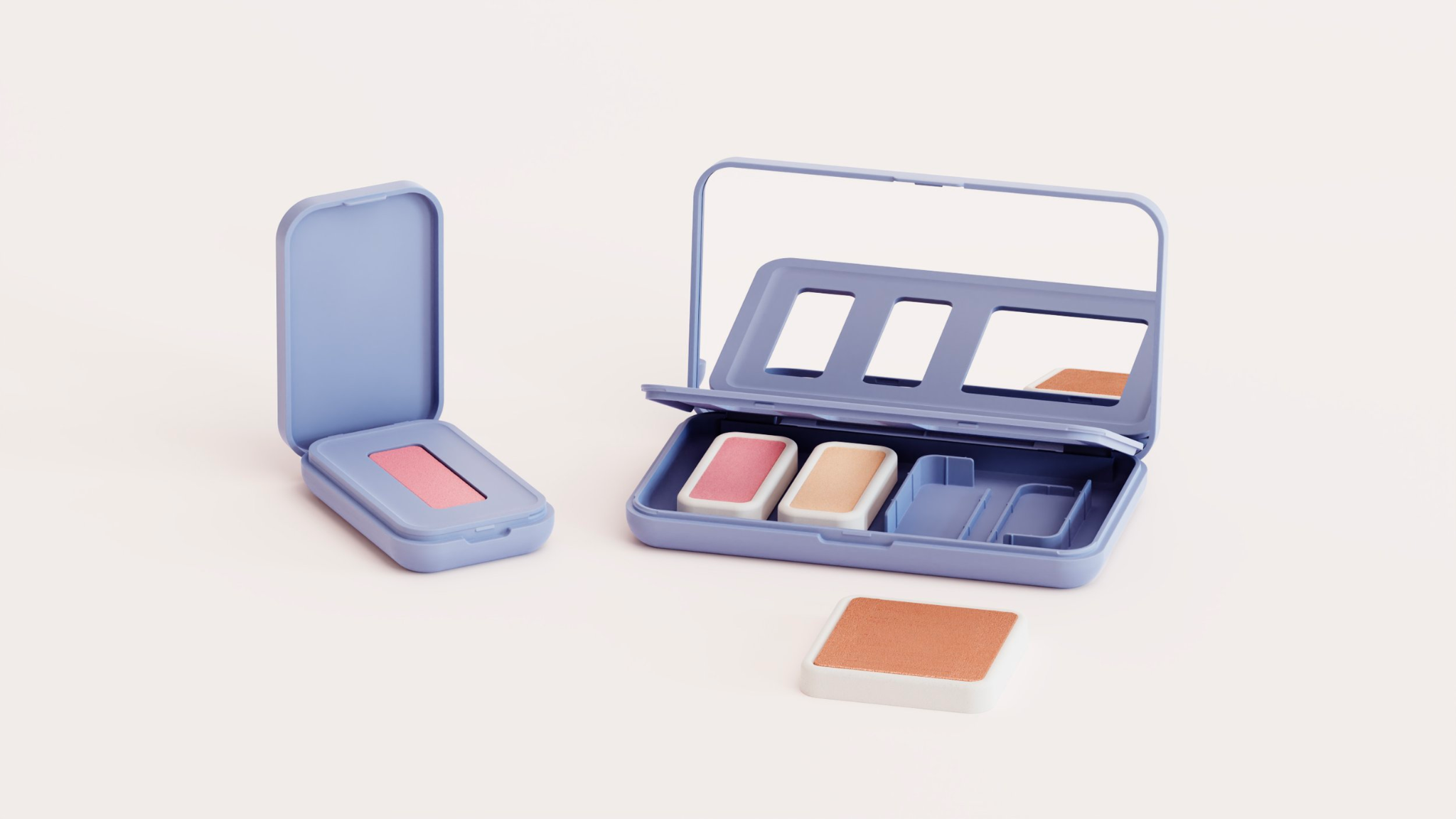 The range was first introduced at Cosmoprof Worldwide Bologna and will be market ready by the end of the year.

Jo Barnard, founder and creative director of Morrama, comments, "Refillables are not necessarily a new thing in cosmetics, but the refills are made of mixed materials and can't be recycled. Our design approach with Maya has been to strip the refills back to the absolute essential, cutting weight and maximising the use of renewable materials.
The primary packaging design has been driven by user experience. It's very easy to add material to packaging to make it refillable, so we've been conscious of designing to be resource efficient. We are excited to give companies an opportunity to switch their products to refillables without compromising on their brand experience."
Morrama and PPK are aiming to release a fully recycled aluminium range in 2024, taking the sustainability revolution of the beauty industry one step further.
Join the newsletter to receive the latest updates in your inbox.