Amongst the many launches, mergers and acquisitions, it can be hard to keep track of what's happening in the beauty market. Here is a quick recap of the brands that we've seen and that we think are bringing something different to the market, with a sustainable aspect - of course.
Gunam Beauty
Gunam Beauty is a Sustainably sourced botanical, precision extracted in India; thoughtfully formulated and manufactured in France. Gunam Beauty brings the beauty rituals of India with the expertise in cosmetic chemistry of France. The perfect combination!
The brand launched in India in early 2023 with four skincare products: facial oil, cleanser, moisturiser and liquid exfoliant. The brand retails through its own website, multi-brand retailers, Amazon and some dermatologist clinics. The Gunam team is currently developing the brand and looking for retailers and distributors in Europe.
Elizabeth Issac followed in the footsteps of her father and her family owns a plant specialising in extraction of plant and spice extracts and is a global supplier to companies like Givaudan, IFF and Firmenich.
" Gunam, aims to use sustainably sourced ingredients wherever possible. By using clean extraction methods, the integrity of the ingredients is preserved, making the most out of what nature has to offer. With every ingredient we source from Synthite, Gunam tries to analyse its environmental and socio-economic impact.
We have developed backward integration programs to ensure that the various aspects of sourcing are considered and efforts are made for continuous improvement. Conservation strategies are put in place to improve the condition of the soil, water, air, and local biodiversity.
Schemes are implemented to ensure a steady income for farmers, programs to improve their health and safety, training to improve farming techniques, and in many instances, providing access to education and life skills programs." explained Elizabeth.
Hero ingredients in the range include Sea buckthorn, Vetiver, Turmeric, Jasmine Grandiflorum and Rosehip with patented formulas made of PO3 actives: blend of 3 sugar molecules developed through extensive chemical studies, which have demonstrated interesting results on south asian skin.
The vision of Elizabeth is to reverse the waste we create in our current economies and join allies to develop better solutions for the future of the planet and the next generations.
4-5-6 Skin
The project initially started in 2019 to target melanin-rich consumers which are identified by types IV, V or VI skin phototypes, hence the name of the brand being 4-5-6 skin. The brand launched in November 2020 with customized products only.
The current 'off the shelf' formulas went through iteration after iteration using all of the data collected from 1000s of customized products and our anecdotal community feedback loop to launch April 2023 confidently addressing the top concerns of our community: hyperpigmentation, dullness, dehydration/dryness and sensitivity.
It is estimated that less than 1% of clinical trials are inclusive of all skin tones, and much of the industry remains focused on skin phototypes I, II and III meaning a huge percentage of people are investing in products and skin regimens that were not created with them in mind.
" Research shows numerous structural and functional differences in darker skin tone that go beyond colour. There isn't a one-size-fits-all approach to skincare, yet there is a huge research equity gap.
4.5.6 Skin spent three years building the world's first Skin Tone Research Lab in the heart of the French Cosmetic Valley. It has become the hub for the brand to research, formulate and manufacture the 4.5.6. Skin collection – addressing a huge R&D gap and democratising the foundational science of skincare." explains the brand.
Noelly Michoux, French living abroad, co-founded the brands with Imen Jerbi - PhD, Doctor in Pharmacy, and Dr Carlos A. Charles - MD a board-certified dermatologist specialising in treating dermatologic problems with a focus on darker skin tones., and who has also conducted clinical research studies to address challenging dermatologic issues in pigmented skin.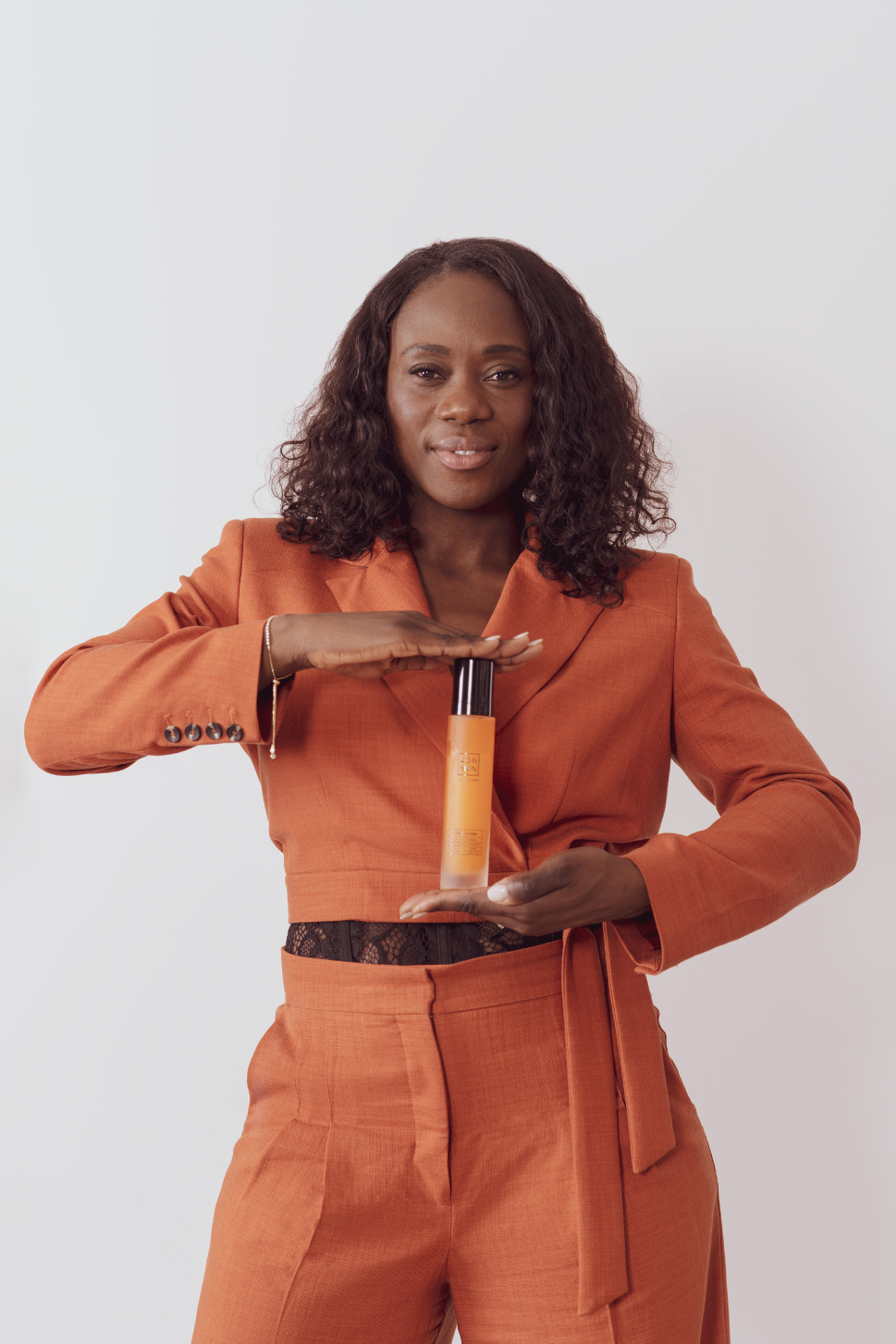 The innovative skincare brand serves the top three concerns of melanin-rich skin:
Brightening - fade hyperpigmentation marks
Dermskin - for a radiant and bright skin
Acne - to prevent scars and dark spots on the skin
Research shows that melanin-rich skin tends to have a denser stratum corneum which makes it difficult for products to penetrate and work effectively. It also produces more sebum so can be more prone to excess sebum production and acne, and skin treatment needs to be adapted. Also, skin tends to be more sensitive to inflammation and if irritated can develop hyperpigmentation which further increases inflammation. Skin is drier, prone to dehydration and transepidermal water loss (TWL) as well as the fact that more melanin leads to more hyperpigmentation and dark spots.
In other words, all products formulated offer moisturising agents while preserving sensitive skin and safeguarding hyper-pigmentation.
The make-up segment is already offering viable alternatives to darker skin tones. 4-5-6 skin hopes to fill in the gap in the skincare segment. The range has launched into a 7-step routine: step-1 cleanse, step-2 exfoliate, step-3 tone, step-4 nourish, step-5 firm & glow, step-6 brighten & unify, step-7 moisturise.

ReMi Beauty
Launching their first innovation in 2022, ReMI Moisturiser Stone which is a 4-in-1 solid concentrate delivering performance and sustainability. ReMI is for skin, self and planet, and in line with current beauty trends into a more holistic approach to beauty, from people's beauty and health to care for the planet.
Co-founded by Marta Novovic who is also the founder of Botanical Products, a natural skincare formulation lab in Melbourne, and certified aromatherapist, naturopath-in-training and Reiki teacher with a deep passion for the plant world.
The other co-founder is Kiyoung Sung, a student of innovation, who brings a decade of experience in the beauty and personal care industry and believes in the power of circular design to create a better way of life that can protect our future.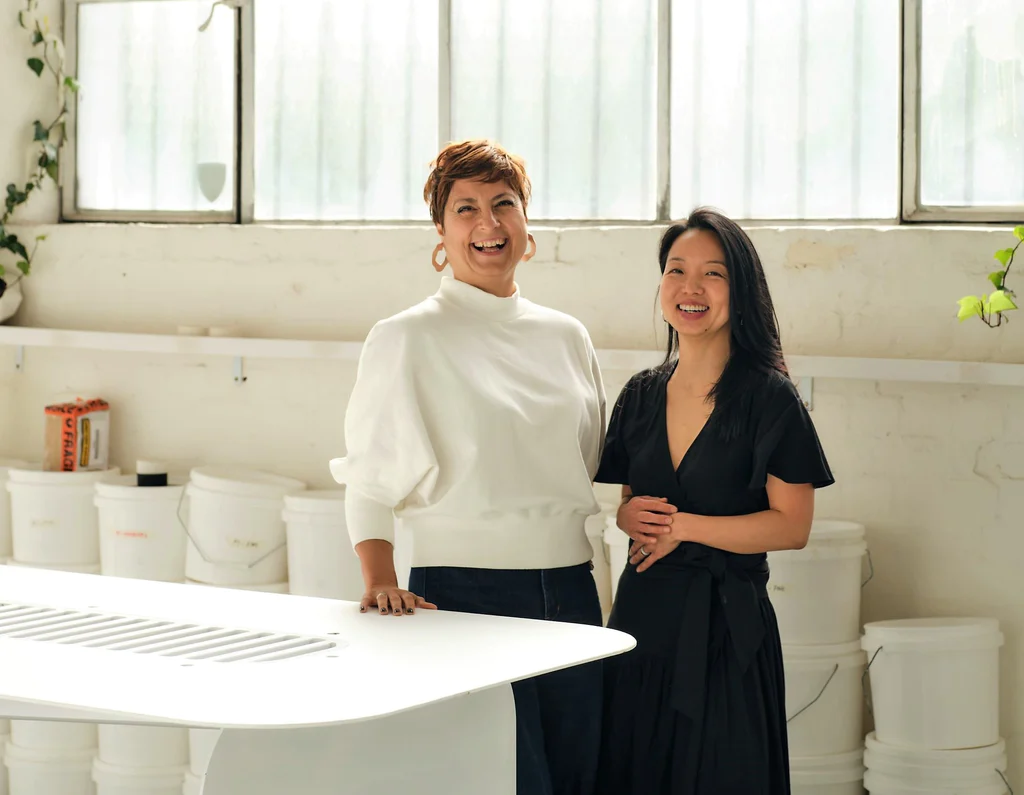 The brand is based on " the healing power of Australian botanicals combined with clinically-backed bioactives to protect our skin from environmental aggressors and restore its natural radiance." explains the brand.
The moisturiser comes in a day and night version and is designed to be applied like a Chinese massage stone as it glides swiftly on the face, and lasts for about 3 months of application.
The day stone is made with Blue Oléoactif, to protect against blue light and pollution while helping delay skin ageing. The " night stone contains Biome Oléoactif, a pre-and post-biotic ferment proven to preserve the skin's healthy microbiome and strengthen its barrier." explains an Australian journalist.
The founders wanted to create an experience centred on self-care through mindfulness, as well as preserving the well-being of the planet with regenerative or sustainable ingredients and packaging. The vision was to leave NO trace after use, with a completely dissolvable and waterless stone as well as compostable or recyclable paper packaging.
" They have also collaborated with Ryan L Foote, an esteemed Melbourne artist, to bring art and sustainability to every day with a bespoke keepsake ceramic box. The ceramics are handmade just 3km from our lab at the artist'studio in Melbourne." explain the founders.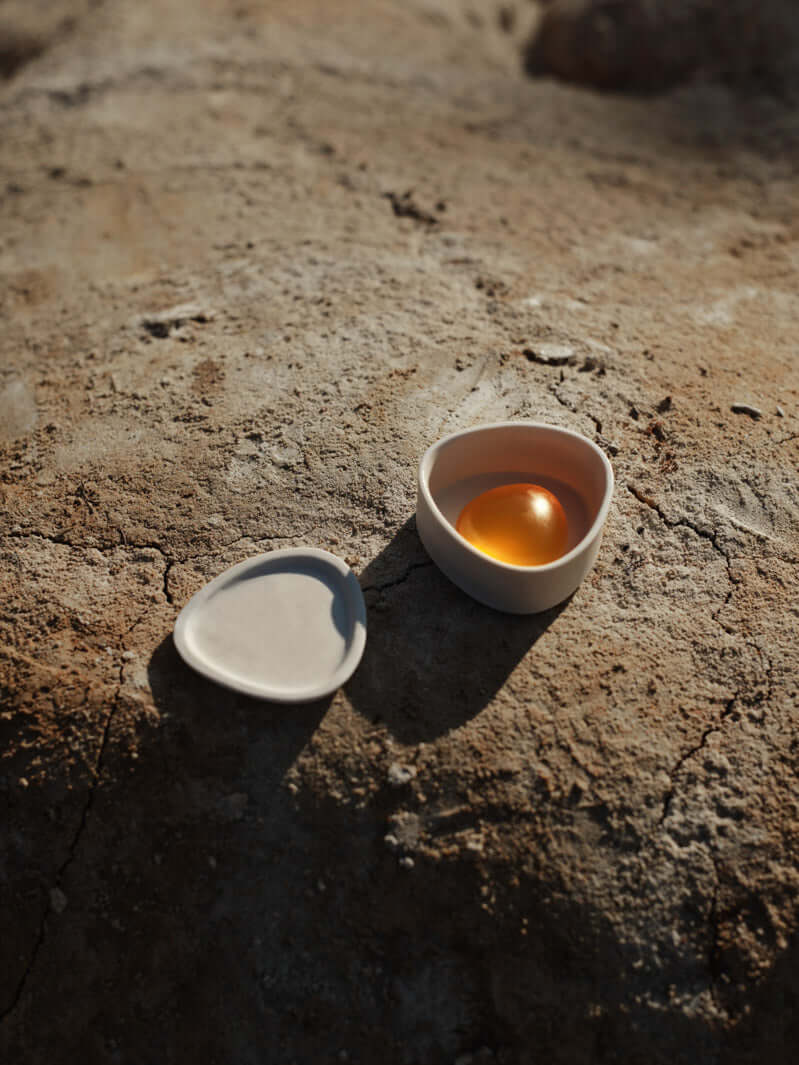 Join the newsletter to receive the latest updates in your inbox.