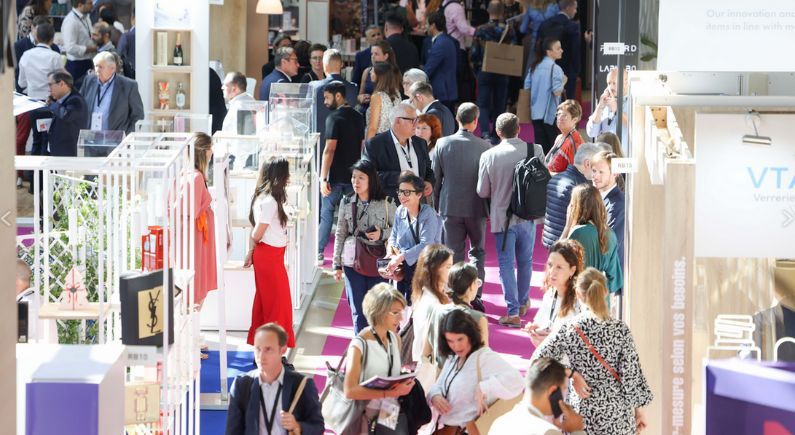 Latest packaging innovations from MonteCarlo
re/sources found many interesting innovations at LUXEPACK Monaco. All companies are working really HARD to provide or turn their solutions into more sustainable innovations, so we mostly discovered incremental innovations.

The three trends that we've identified at the show:

1️⃣ WONDER ✨
Making everything wonderful and engage consumers with products through experiential packaging. Particularly amazed by the design and decoration capabilities from GROUPE POCHET (Pochet du Courval - Qualipac - Aura - Solev), INCA Packaging and Lumson Group.

2️⃣ SENSORIAL SUSTAINABILITY 🌿
Where every packaging needs to touch and feel sustainable. Consumers need to see the fibers, the grains and every aspects of the packaging. Still a small signal in the industry as we work in Luxury and brands want to keep packaging luxurious, but I think we will see more of that in the future. Astounded by solutions from Pujolasos and COSMOGEN .

3️⃣ CONVENIENCE 💪
In line with accessible solutions, and making products more inclusive, packaging providers have transformed packaging into intuitive applications, especially in the refill category. Impressed by solutions from Silgan Dispensing, Albéa Group, and PINARD BEAUTY PACK collab' with Aptar.

WATCH our Instagram stories HIGHLIGHTS for a full overview of the innovations spotted at LuxePack Monaco 2023!!
---
WONDER
INCA - Aluminum closures
Italian manufacturer of aluminium packaging has released cap and overshell with lacquered aluminium with different holographic effect to bring wonder to the packaging object.
We think this contribute to the current trend of making packaging more sustainable (full aluminum = full recyclability) while bring a high level of luxury with shines and finishes, and transform refillable host packaging into desirable and sometime collectable object.
INCA has also developped a range of lipstick in full Aluminum. All packagings can be decorated in engraving and laser.
In short:
Full Alu
Full Recyclable
Heavy Cap with weight in alu
Monomaterial travel case for vial 10 ml - Monomaterial cap for fragrances
Mono-material lid for cream jar
Refill system for 100% recyclable cream jar in aluminium (ongoing test)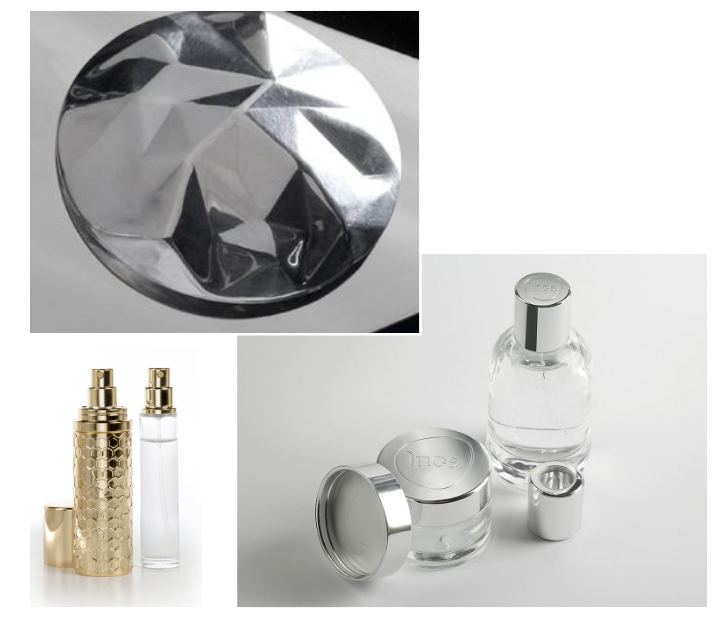 ---
SENSORIAL SUSTAINABILITY
MATSOS® by Pujolasos
with the tagline "Waste is the new Raw" Pujolasos, the wood packaging specialist for the beauty industry, has introduced Matsos®, a new brand focused on the circular economy, at LuxePack Monaco.
Matsos® first range, called Renew, offers fragrance caps from upcycled waste from the textile industry. Thanks to partnerships with fashion brands and designers; Pujolasos has established is able to recovered waste materials, that will be crushed and molded to produce the caps via thermo-compression. The supplier detailed that the caps do not contain any solvant or glue, and do not require insert and will fit smoothly on top of perfume and skincare pumps or caps.
in short:
Upcycled materials from the fashion industry; textiles, fabrics, and leathers.
Each cap is a "masterpiece"
Thermosealed … recycled and recyclable product
Brand logo or design can be embossed in the cap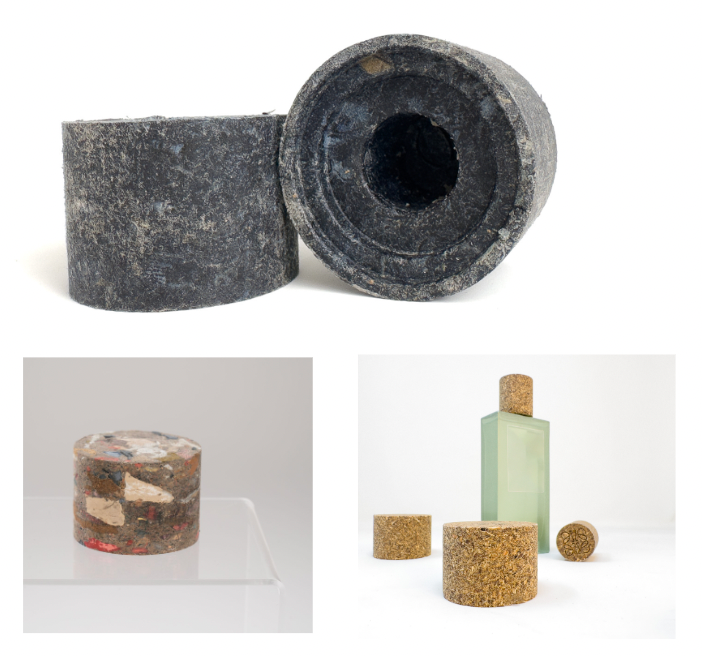 ---
CONVENIENCE
Silgan Dispensing has release Replay™ to enhance its Pirouette™ collection, creating a fully refillable system and expanding the company's portfolio of sustainable fragrance solutions.
Replay™ elevates the consumer experience by offering fast refilling (a 50ml bottle can be refilled in 20 seconds), improved adaptability since Replay can be used on a variety of bottlenecks, and lighter weight as the solution uses less plastic, reducing its weight by 33%. There is also less wasted product thanks to the automatic stops at the end of refilling, leaving no fragrance in the spout.
Replay™ can be provided with or without an over cap, and is adaptable to all sizes from samplers, minis, and travel packs to retail packs with SNI 15 and SNI 17 bottle necks.1
In short:
Secure, no mess, no spilling
Fast refilling—20 seconds for a 50 ml bottle
Automatic stop when bottle is full
No waste of fragrance left in the spout
No need to turn on and off while filling
Easy and intuitive. Just apply and push down
Adaptable to a variety of bottlenecks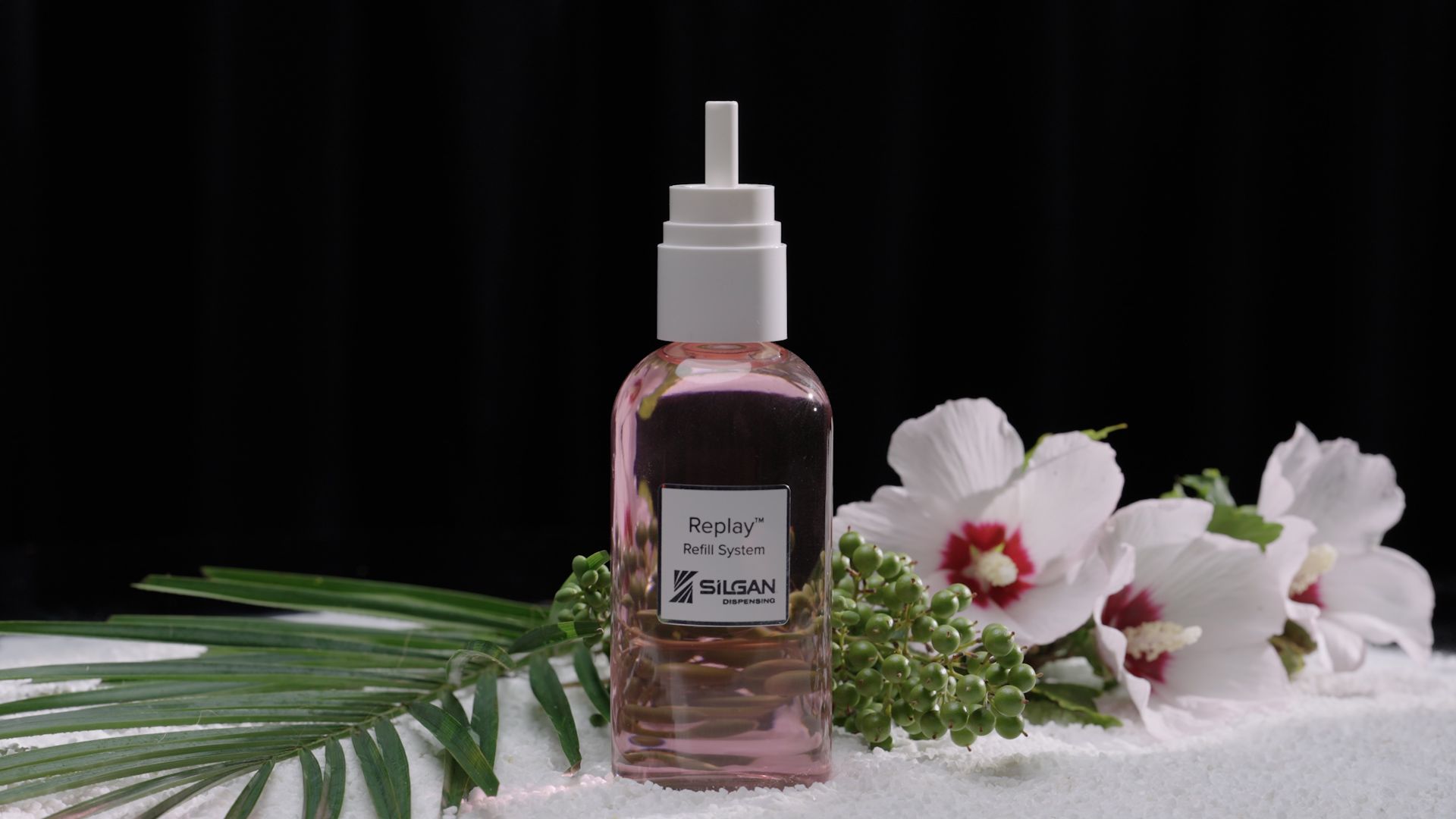 ---
Aptar & Pinard Beauty Pack - Future & Airless PET
The two suppliers have worked together to develop a specific solutions using the "Future" pump, a personal care design, in mono-material for full recyclability, released last year. and a full PET bottle created by Pinard Beauty pack as an extension of their concept with the Pin Pack of super thin PET bottle. The packaging will be in available Q2 2024, and in 400ml. It is claimes to be the first in the market in larger size.
In short:
Partnership with Pinard Beauty Pack & Aptar
Bottle in a Bottle: both in PET. (Usually it's PP inside and PET outside. editor's note)
Patented design
High restitution rate: up to 95%.
Airless for Formula protection.
Neck- 28 snap on (so no possible to open for formulas protection)
Pump = Future made with PE
Full pack fully recyclable in the PET / PE stream
Join the newsletter to receive the latest updates in your inbox.