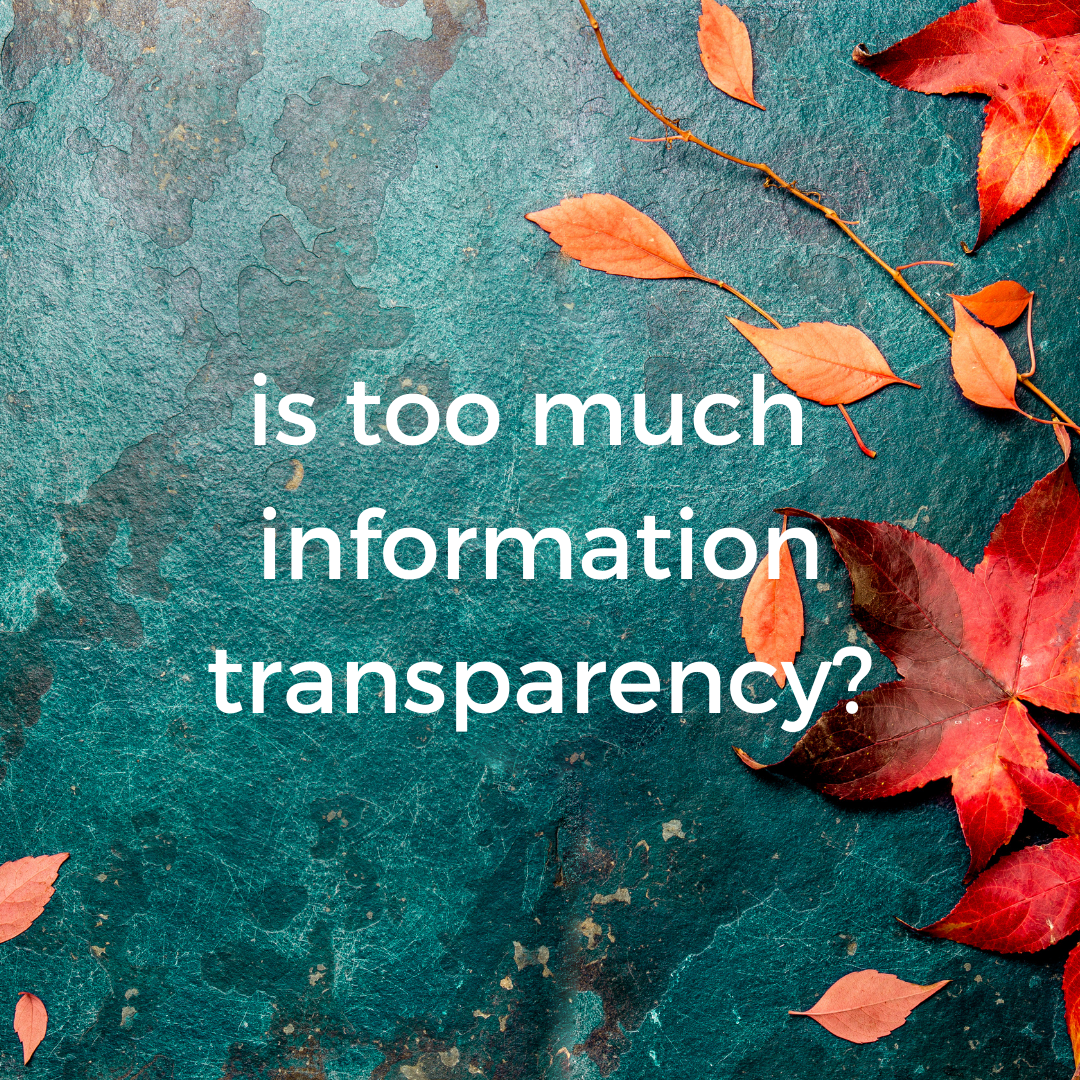 is too much information, transparency?
I was at a Malaysian restaurant this weekend with my good friend Marie. We both love southeast Asian food. It's been such a long time since I went there - with covid and else - that I didn't know what to pick. And when my food arrived I wish I had picked another dish…. sounds #FAMILIAR?When making choices, do we really know what we want, and what's best for us?
In a recent European survey about "wrongly spent on products and services due to misinformation", consumers indicated that they are receiving biased information and are blaming the brands for it.

82% of people say finding out the #TRUTH is important to them, and also 59% believe there is #TOO #MUCH #INFORMATION out there. In the end, being offered accurate answers by a brand evokes #TRUST, according to most consumers (70%) – and 56% of consumers say they will buy from a brand they trust.

When it comes to sustainability, are we telling consumers everything there is to know? Do we know what they expect from brands and products? Are we addressing diverse types of consumers in our offering? Are we making a difference?

Sustainability is such a recent marketing "concept", yes it is! that we may not be addressing it as it should be? But how though?

IN THE 5 MODULES of our PROGRAMME, we focus on the MARKETING OF SUSTAINABILITY in BEAUTY.

Hope we can help decipher consumers' needs.
Join the newsletter to receive the latest updates in your inbox.