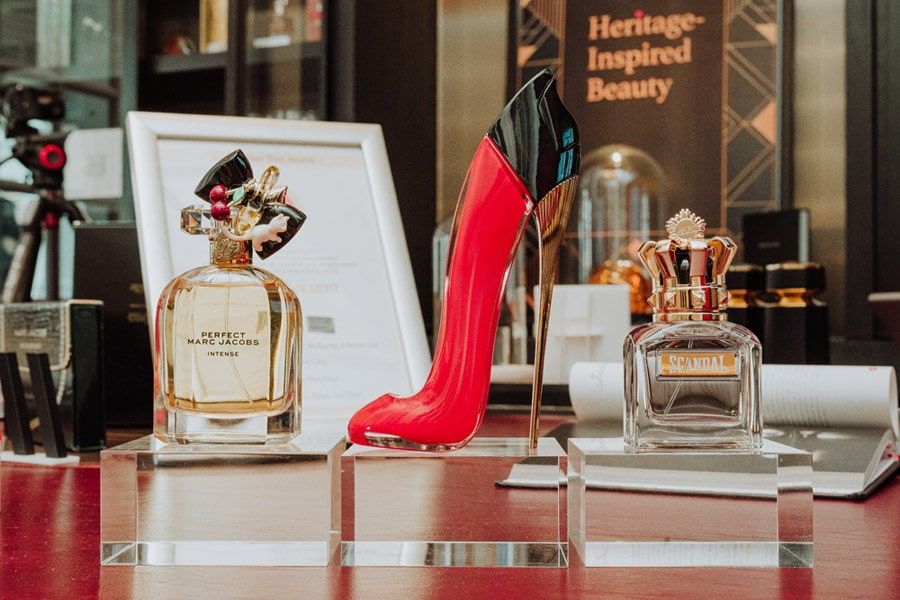 How to make luxury beauty products more sustainable. A case study with Meiyume
A 2022 report from BCG and Comité Colbert reveals that 65% of consumers "take into account companies' commitment to sustainable development when deciding on their purchases". The report also identifies that  "from physical experience to digital reconciliation, the luxury industry must translate excellence into new experiences." In other words, it's not enough to be luxurious or to be sustainable, brands have to combine an exquisite experience with the reduction of environmental footprint.
Looking at the innovations released in the last year in luxury perfume, make-up, skincare, and wine & spirits, we'll identify key actions that will help to improve the sustainability aspect of luxurious designs. We find that when looking at brand design and especially the alignment with the brand attributes, creativity is a key ally to combine luxurious aesthetics with green credentials.
Designing sustainability for luxury brands

MAKE-UP
The brief: Le Rouge Interdit: the iconic Givenchy lipstick has been developed in 2022 with a new name, new formula & new design while conserving the Maison's iconic aesthetic to create a precious fashion accessory..
The answer: In line with Givenchy's vision for responsible luxury, Meiyume has developed the lipstick Rouge Interdit with Post-Consumer Recycled (PCR) for the cap and the the base. The paper outer packaging is made from FSC™ paperboard, and the case is made with traceable leather, at a tannery rated gold by the Leather Working Group for their social and environmental responsibility.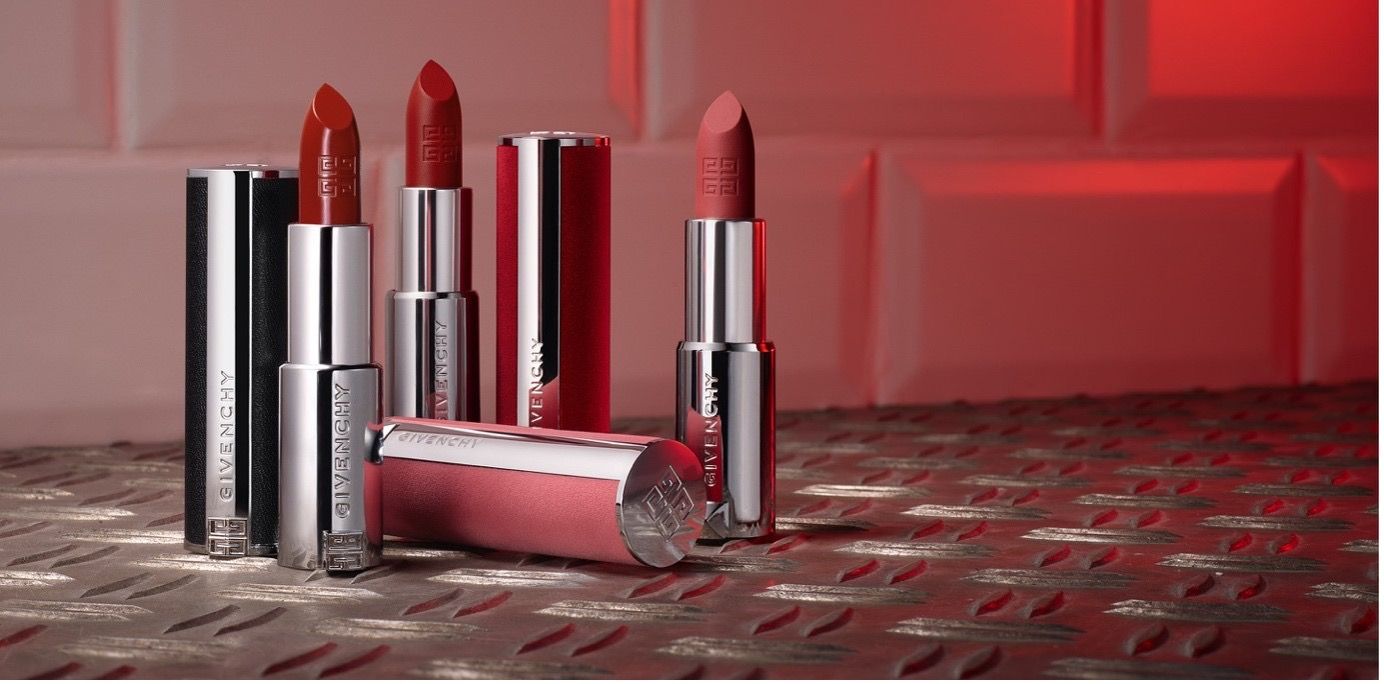 Le Rouge Interdit Intense Silk is refillable thanks to its unique and sleek refill mechanism. The refills - mostly for the  six most iconic shades - reduce the impact on climate change by 46% (compared to the use of a non refillable full lipstick).
In essence the design comprises:
The cap and base are thoughtfully created from 30% post-consumer recycled plastic
The base is refillable
The case is made with traceable leather
The paper outer packaging is made from FSC certified forests and controlled wood and printed with bio-based ink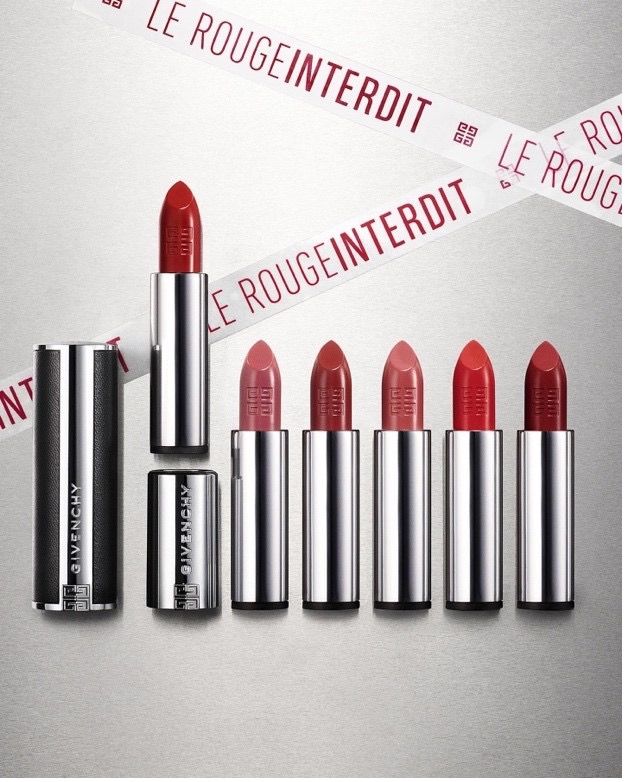 ---
FRAGRANCE
The brief: For Scandal pour Femme & pour Homme - by Jean-Paul Gaultier. For these new perfume launches, the overall packaging needed a more sustainable version of previous house launches without compromising the design requirements or finish quality.
The answer: The caps are made of an average of 20% recycled zamak which comes from sprues and production scraps that are put back into tanks. The caps design is durable and complex. The material of choice needed to offer shine, resistance and longevity.  Zamac was the perfect choice, and now incorporates recycled content to reduce carbon emissions.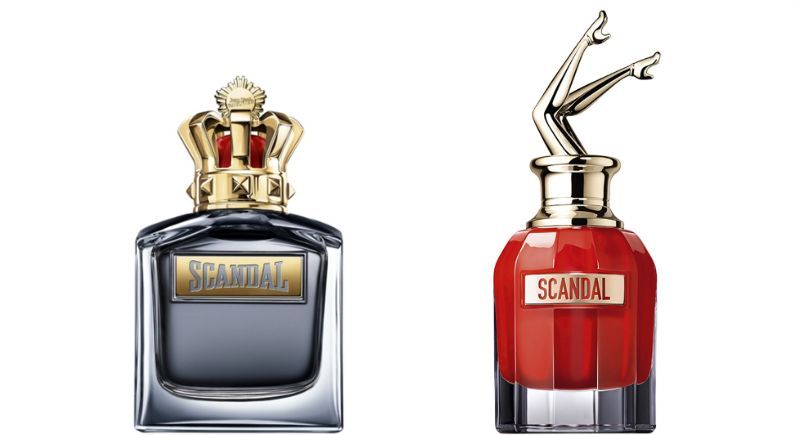 ---
WINE & SPIRITS
The brief: Dom Pérignon x Lady Gaga. Dom Pérignon needed a luminous label to promote the collaboration with Lady Gaga in the night, with an eco-design twist.
The Answer: Meiyume has been working with luxury spirits brands for some time, and especially providing Dom Pérignon electroluminescent label for several years.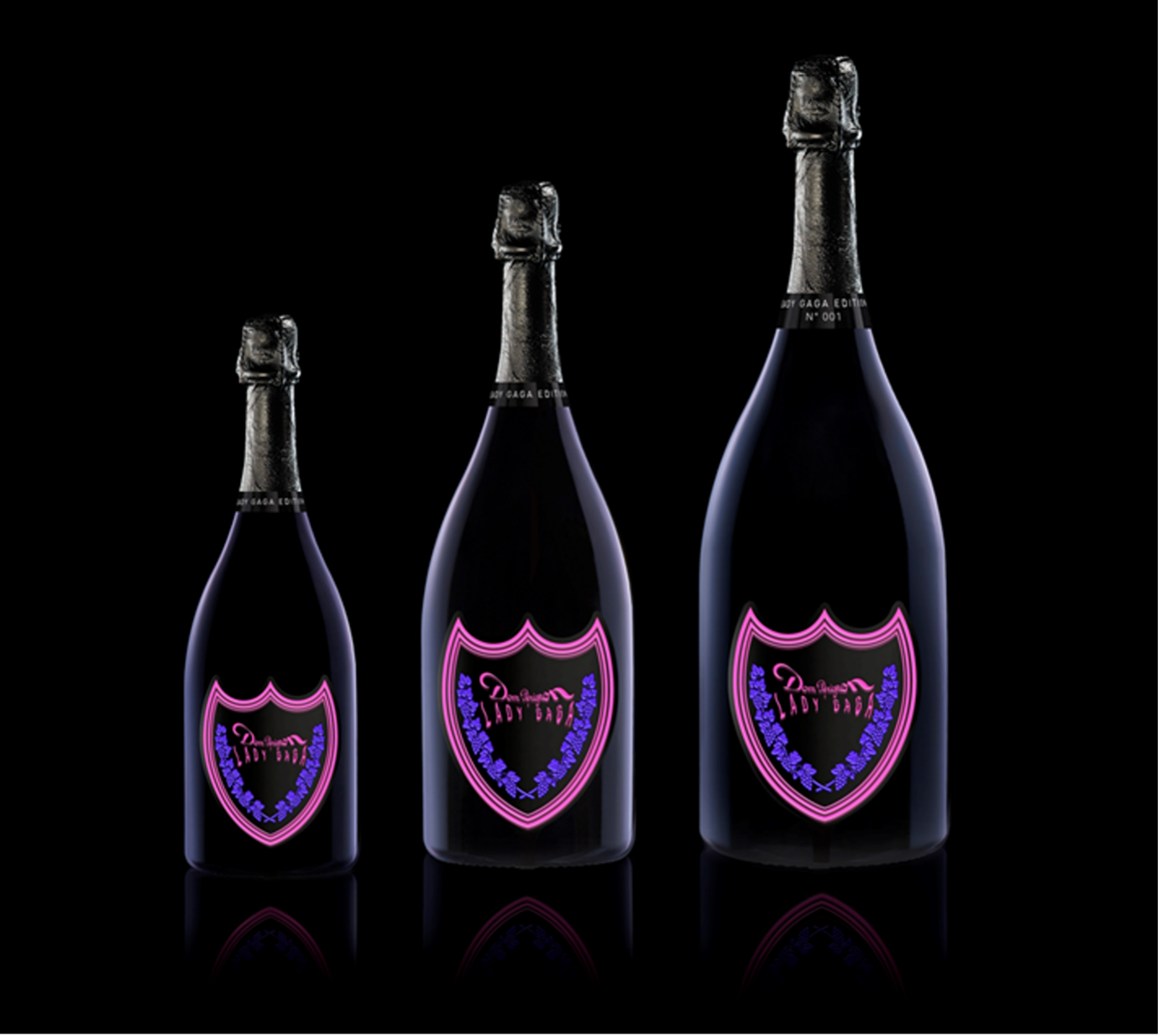 The brief is often connected to special visual effects in line with the brand features. This time they worked on Improving the institutional luminous label DP (made in PET & ABS material) to become animated with 2 positions: static and flash of the design, developing it in a more sustainable way.
The luminous labels are realised in 3 bottle sizes: regular (75ml), magnum (1.5L) and jeroboam (3L).
It was also important to make the label to be separable to allow the bottle recyclability.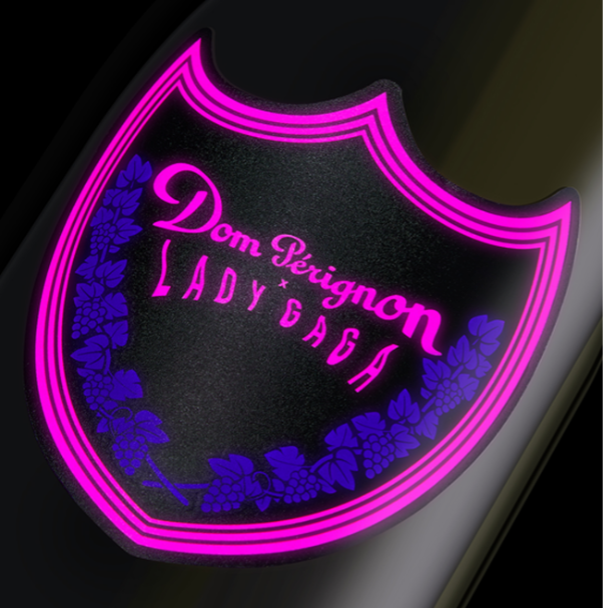 Innovative features of the packaging:
Animated lighting (flash and zoning of the illuminations) of a champagne bottle label.
Technical manufacturing challenge:
Finesse of the label (label thickness glued on the bottle 0.5mm) and miniaturisation of the power supply box nestled in the prick of the bottle.
Eco-design twist
All the power supply units (batteries, printed circuit and plastic casing) can be separated at the end of the product's life so that the glass bottle can be sent for recycling.
This Lady Gaga version of the Dom Pérignon light label is a limited edition. However, the eco-responsible construction of this label (separable power supply box) is applied to other versions of the luminous label range.
---
FORMULATION
The brief: Develop more sustainable innovations in-line with consumer demand for more natural and with less impact on the environment.

The answer: Meiyume has its own in-house laboratory for new development, that allows them to offer full service and custom formulation.

They have developed new formulations including " Rooted in Nature Shampoo Bar "
The Solid to liquid shampoo bar is a solution for those who wish to cut down on plastic and clean up our planet! The natural balm to silky liquid formula is ultra-foaming and designed to help rebalance and soothe the scalp and strengthen hair to restore balance for cleansed super soft and smooth hair.
It comes into a 100% moulded pulp and recyclable packaging with biodegradable laminate.
The second option is the "Lab and Land Range"  with a focus on mycelium.
On the one hand you have a high-performing sustainable packaging material by growing mycelium together with agricultural matter. A completely natural alternative to fossil fuel produced polystyrene. Breaks down naturally in the ground, 100% home and marine compostable at the end of use.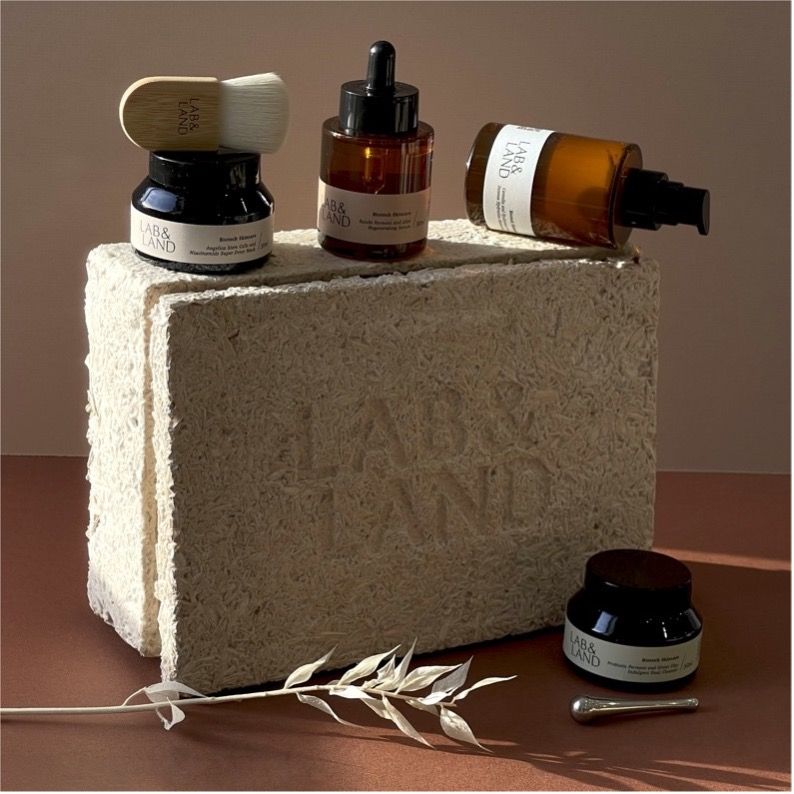 On the other hand Mycelium is an incredible living network of fine fungal roots that cleanses the earth and even allows plants to transfer nutrients between each other. As mycelium breaks down debris on forest floors it creates a web of thread-like filaments (hyphae) that branch out to consume organic matter.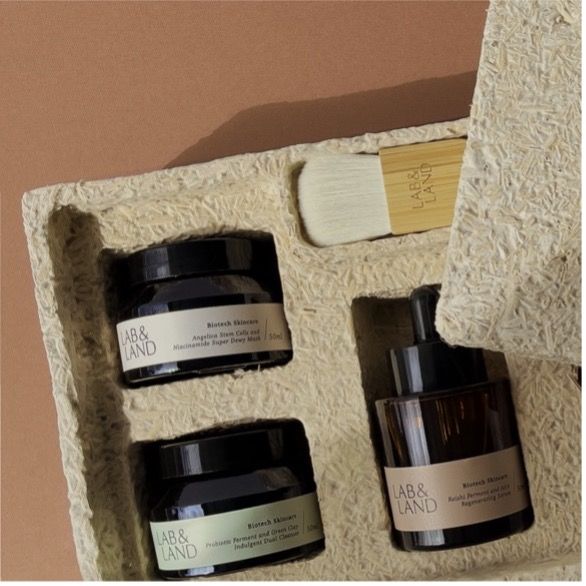 It is a way to put waste to work. In this example they have used waste products from hemp production mixed with Mycelium to create infinite variations of product packaging.
Hemp sequesters more carbon per acre than any other commercial crop.
---
IN CONCLUSION
We all know that the main aspects of luxury are about fine design, heavy feel and precious materials. Just to name a few. Analysing the market and understanding what consumers want and which change will truly make a difference for the planet and climate cna can be a daunting task. We hope that the examples here shed some light on the perception of luxury and sustainability.
Discover more about these innovations at Paris Packaging Week 2023, one of the world's leading packaging innovation beauty events. Meiyume looks forward to welcoming you to our booth C40, where they will display an array of their beauty innovations in wine and spirit, retail and product solutions. Register here to obtain your complimentary badge and visit Meiyume booth!
Join the newsletter to receive the latest updates in your inbox.