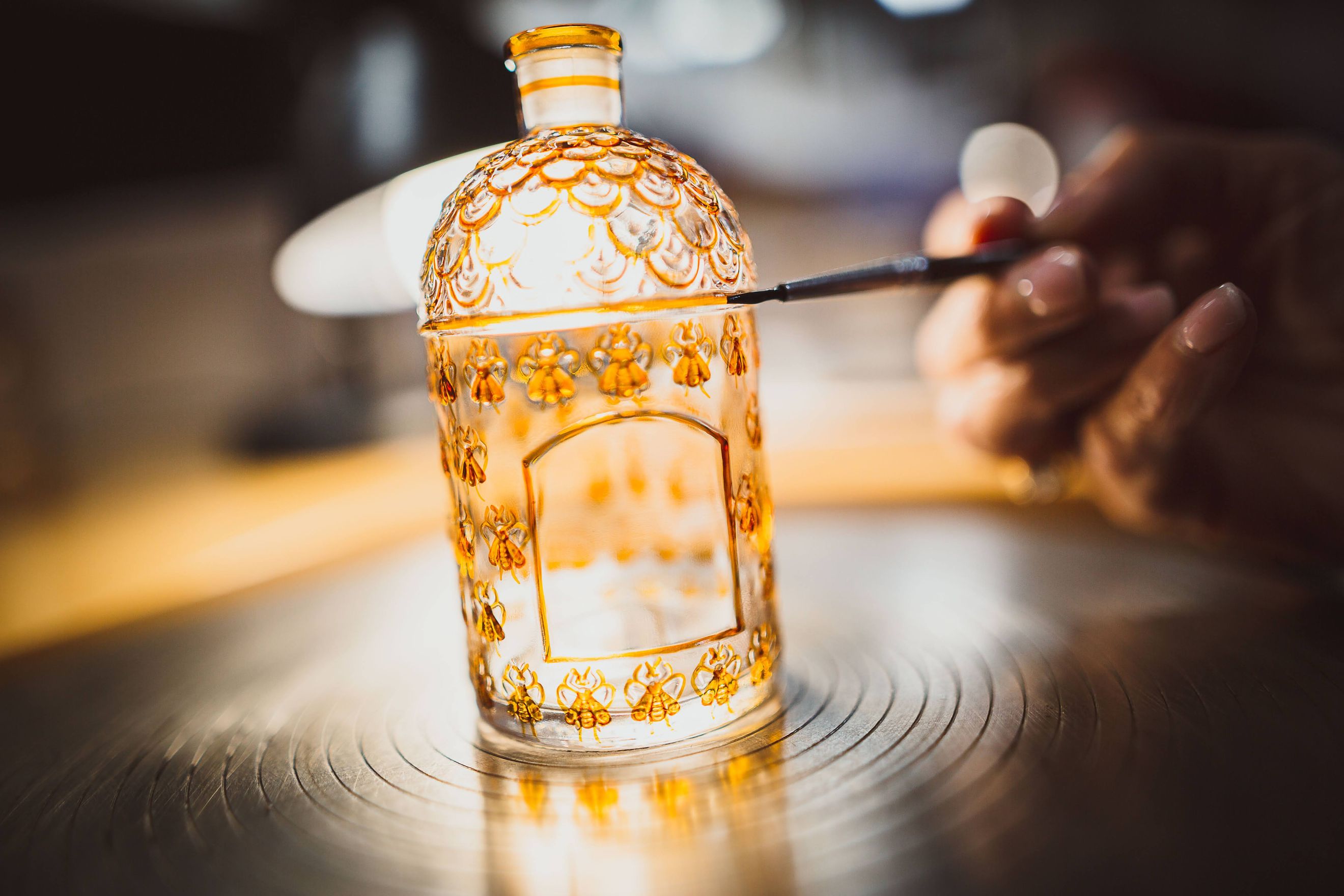 French glass maker invests in CleanTech
Groupe Pochet the French manufacturer of luxury glass - behind the Chanel N°5 bottle or the iconic Bee Bottle by Guerlain which was created by the Maison Pochet in 1853 -  celebrated its 400-year anniversary in late June 2023 (watch our live report).  Indeed the Verrerie Du Courval was created in January 1623 and still remains a family affair to this day, with Irène Gosset representing the 8th generation at its head.
For the anecdote, Guerlain Eau de Cologne Impériale was designed by glassmaker Pochet Du Courval and given to Empress Eugénie in 1853 by Napoleon III. Stamped with bees, scalloped in relief and enhanced with fine gold, this Bee bottle is one hundred and seventy years later, still manufactured by Pochet du Courval and enjoys an international reputation.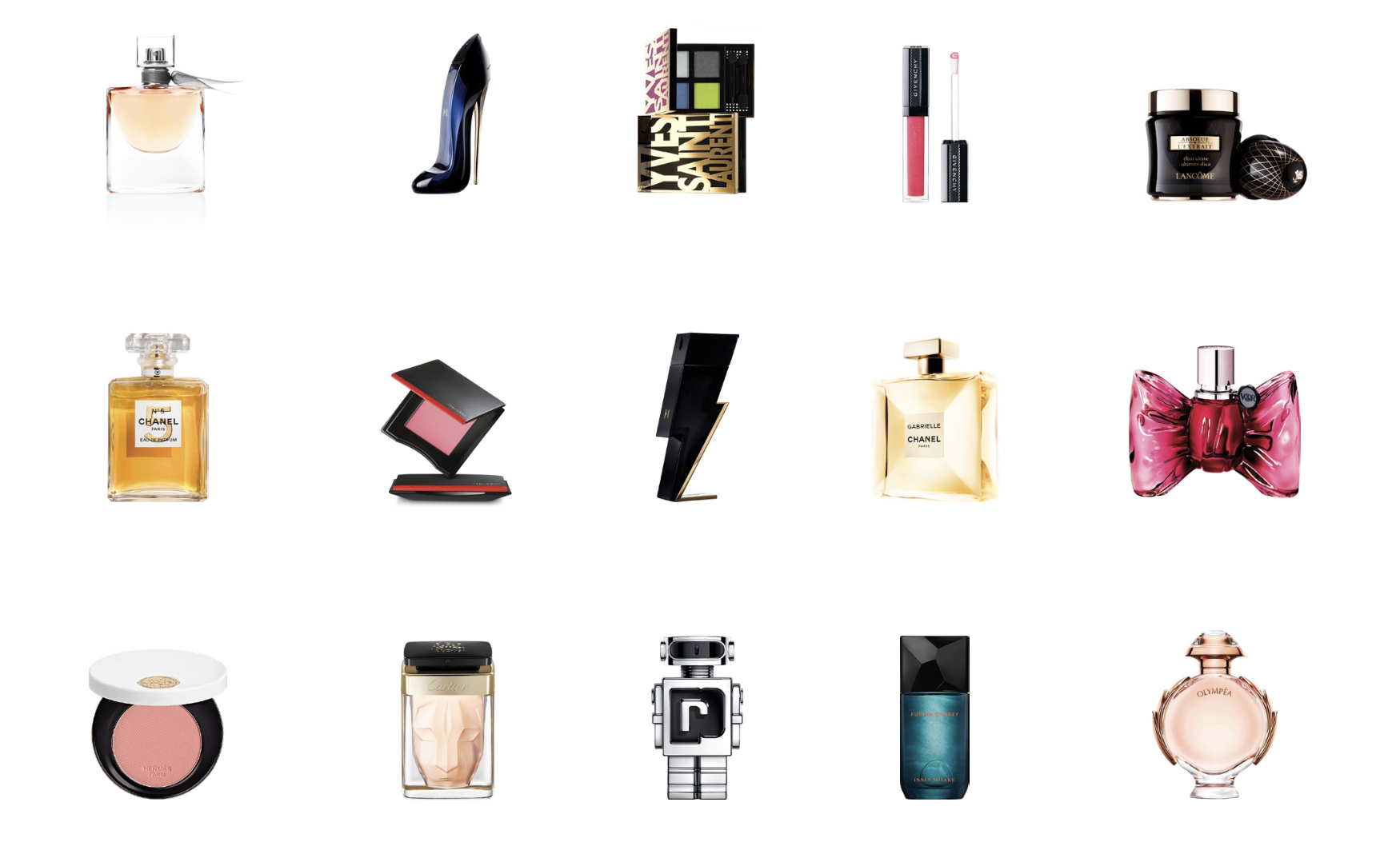 The company produces in three continents - Americas, Asia and Europe - with about 3400 employees. The luxury packaging specialist offers multi-material expertise through the mastery and combination of glass, metal, plastic, decoration and beauty accessories, developed by its expert business divisions: Pochet du Courval (glass), Qualipac (metal and plastic), Solev (decoration) and Aura (objects, cases and accessories). Drawing on those skills, it creates objects with complex and sophisticated designs, finishing them with meticulous care to meet luxury brands' demand for practicality, aesthetic appeal and durability.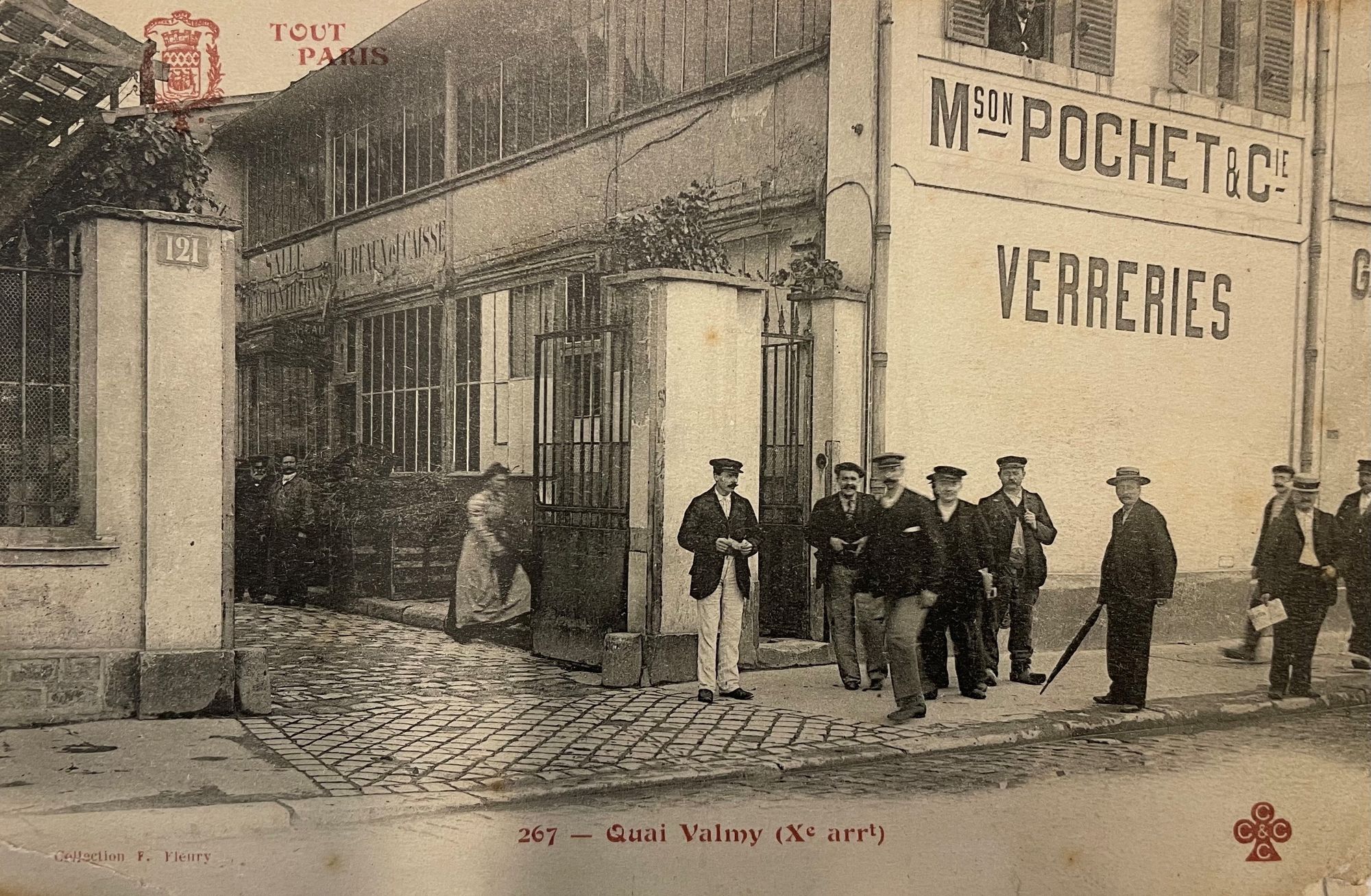 The anniversary showed us a retrospective of all the products and innovations made by the family-owned business and demonstrated how 400 years are a sign of true sustainability.
Moving to our time, the Groupe Pochet recently released its refillable jar called Odyssée (watch our video here), with a luxury twist, as well as other versions of refillable and luxury jars with Marvellous and Malti. The company also manufactures its glass with recycled content and released in 2021 together with Chanel the new version of N°5 incorporating 15% of recyclates with its SEVA3 glass.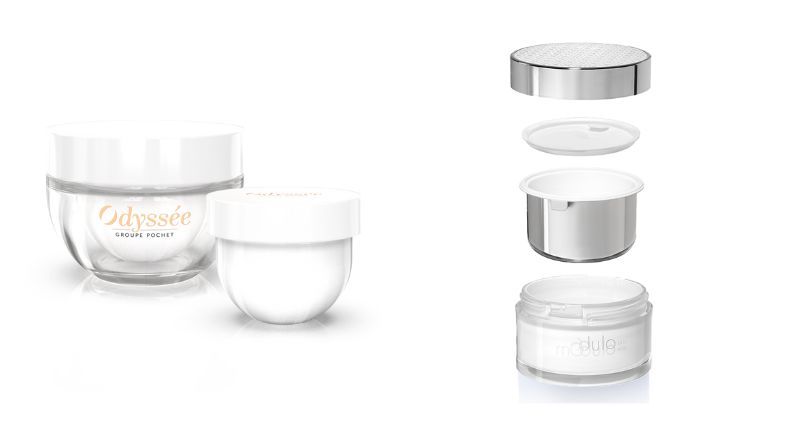 CSR is at the core of the company's commitments as it invests in green energy with an electric furnace that will be operational by the end of 2024, with a 34 Million Euros investment which will allow a 50% reduction of energy consumption as well as a 75 % reduction in emitted dust.
The manufacturer is also heavily investing in automation, digitalisation and AI with an estimated budget of 13 Million Euros to be spent in the coming years. As such they have developed an energy tracker in real-time called METRON in partnership with Chanel. Installed in 2022 this system allows the definition of precision metrics per manufacturing line or per product and adjusts in real time where an anomaly is detected. Only the strict necessary energy is consumed. This has already generated a 27% saving in gas spend on their annealing lehrs.
In 2022, the Groupe Pochet launched the first disassemblable fragrance cap, where recyclers are able to remove and separate all elements including metals and magnets. The cap is also made with recycled aluminium and plastics to further reduce the environmental impact.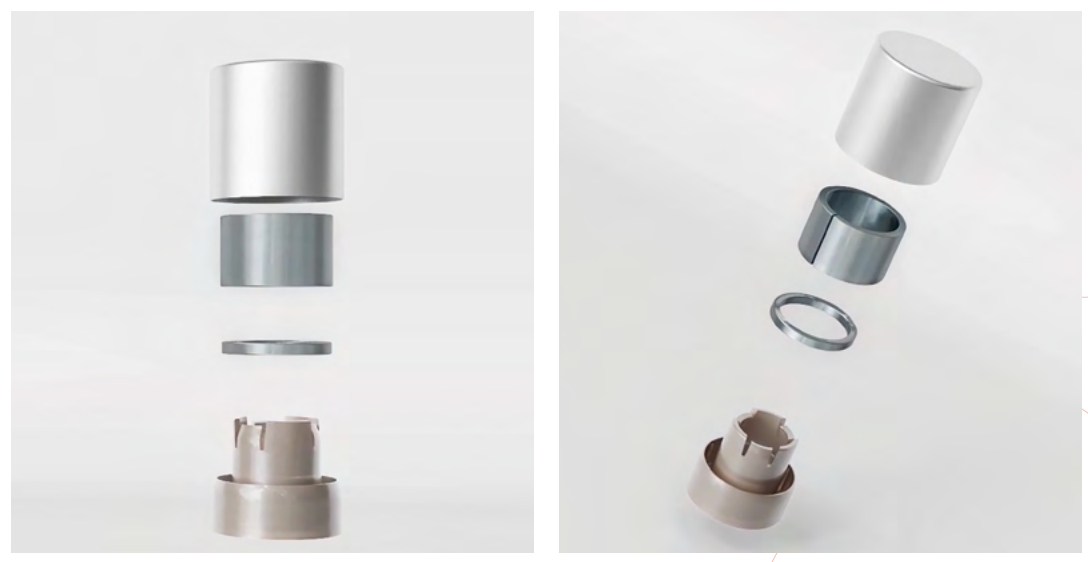 To move even further Groupe Pochet has recently invested in CleanTech with MagREEsource, a start-up dedicated to recycling magnets. They have developed an innovative technology that allows the recycling of magnets sourced in France from wind turbines or electric engines. This will allow the integration of recycled magnets into luxury packaging solutions.
Xavier Gagey, CEO of the group, explained the company's future strategy in 8 steps focusing on People,  CSR, Industrial performance, Supply chain reliance, Pricing and margins management, Multi-material expertise, Diversification in trading and lastly Innovations through partnerships with clients, suppliers or startups, hoping to demonstrate how a 400-year-old company can be a landmark for the future.
Join the newsletter to receive the latest updates in your inbox.