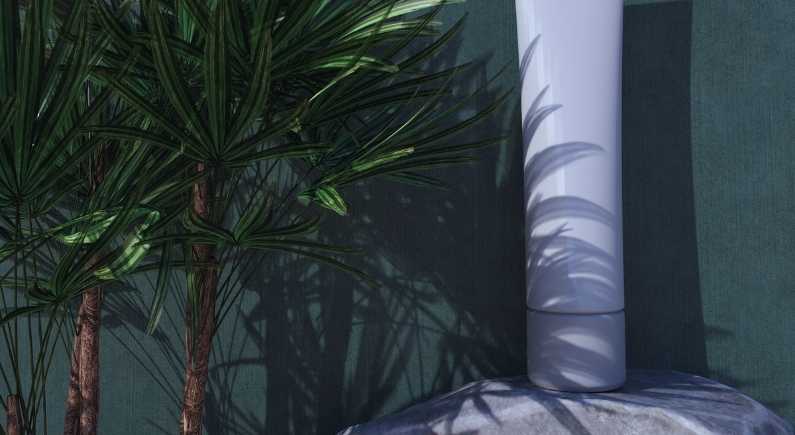 Five sustainable beauty packaging trends - 2022
As consumers are growing their expectations in terms of sustainability, it is increasingly difficult for brands to know how to address this issue where packaging is concerned. Should you move to a full aluminium range, or promote zero waste, use 100% PCR materials, explore new innovative materials. There is no simple way to achieve sustainability transformation. However, some key principles are to be kept in mind: Exploration is paramount. Do not rush it. Understanding what's at stake, taking a 360 view is key to avoiding shortcuts and misconceptions.
Here are five trends, I have identified, to help you gain a better vision of what's implementable in 2022.
---
---
1. New sustainable materials

Whether they are co-products from the agricultural or food industries (seafood, mushrooms, coconuts, bamboo, sugar cane…), forestry (wood, bark, etc.) or ceramic waste, a lot of new materials are invading our packaging realm.These materials are attractive for the innovative notion they confer and the story worthiness they offer.
There is a lot to say to the consumers about new packaging compounds.
Firstly, you are moving away from petroleum, microplastics, ocean waste and all the rest of it, and secondly, the technological, as well as natural aspect, is a captivating storyline.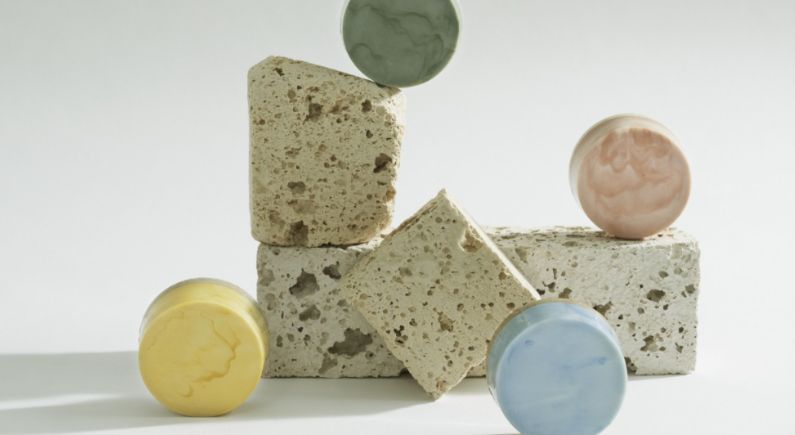 As an example, TheShellworks is currently developing new packaging from a bacteria digested polymer that is certified fully biodegradable. It will degrade in an industrial composter in about 5 weeks. The company currently offers a palette of 10 colours from off-white to dark mandarin orange or navy blue or black.
Another good example is with Chanel using the moulded pulp made from bamboo and bagasse (sugarcane waste) fibres by Knoll Packaging, and now the caps made with the bio-compound from Sulapac (90% bio-based materials, 10% of which are products derived from camellias), for the new Chanel n°1 range. An interesting move, indeed, from a major luxury player that would probably encourage more brands to embrace these new materials.
It's worth noting that these new materials could be limited in shapes, colour finishes or decoration capabilities. These materials are also under a new stream of recycling, often through industrial composting (although they will eventually fully degrade in nature), they can damage the current plastic recycling stream if they end up in there. So a clear communication and educational message to consumers are really important to ensure an optimum end of life.
---
2. The refill revolution

There are three ways to implement a refill model.

Either through dual inventory in-store, with a host packaging and a refill cartridge or else. Many brands have developed this idea including Tata Harper, Fenty Beauty, Charlotte Tilbury, L'Occitane, to name a few.
The second model is based on an in-store refill device and a host of empty packaging to be filled. The model works well for rinse-off products since there is less risk of formula contamination. Some brands have already entered the game like The Body Shop (at a worldwide sale), Re (UK), Algramo (Chile), The Refillery (Philippines), Mustela (France). For leave on skincare products, French brand Cozie has developed a device that keeps the formula under airtight condition during filling and prints batch numbers for regulatory compliance. The brand has also developed the system for other brands and is working on an overall logistic chain for the collection, cleaning and return of packaging in the loop system.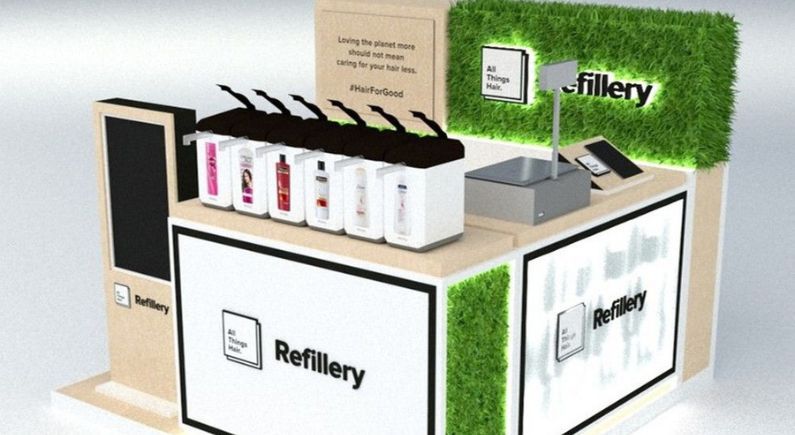 The third way is to offer a subscription opportunity to consumers, where they receive a refill regularly. Brands with this model include 900.care, What Matters, Izzy, Wild. Within this trend, a lot of brands are now offering extemporaneous formulas, where the consumer would only buy a lot of tablets and re-hydrate the formulas at home with water.

The refill revolution is underway, and with the introduction of new regulations banning single-use plastics, chances are that we'll see a lot of new initiatives in the near future. Consumers might take time to pick up this new habit and retailers need to adapt as well considering the space, cost and logistical challenges. The supply chain will also need to reorganise its processes to provide stores with "bulk" formulas in a seamless fashion. Until standard systems are set, it might remain a complex alternative.
---
3. End of life management
Today, only a very small percentage of beauty items get recycled. You know the drill. They are either "too small" or "too complex" (multiple layers of different materials, material mix, etc.) to get recycled. But now, with regulations banning some packaging items, pushing some material streams, or pushing the percentage of PCR content, a new balance needs to be found for a better recyclability of beauty products packaging.
To capture and manage the beauty empties, beauty brands work together with specialized organisations. In the U.S., for instance, Credo Beauty cooperates with Pact Collective, and L'Occitane and Garnier with TerraCycle. Also in the U.S., a coalition of brands is now working on small format analysis to optimise recycling.
However, it won't be enough. To ensure a smooth end of life, smart solutions can be applied to packaging for usage and recycling instructions. With the new regulations coming into force, it will be hard to print everything on the pack, so packaging will need to become smarter with QR codes or NFC chips.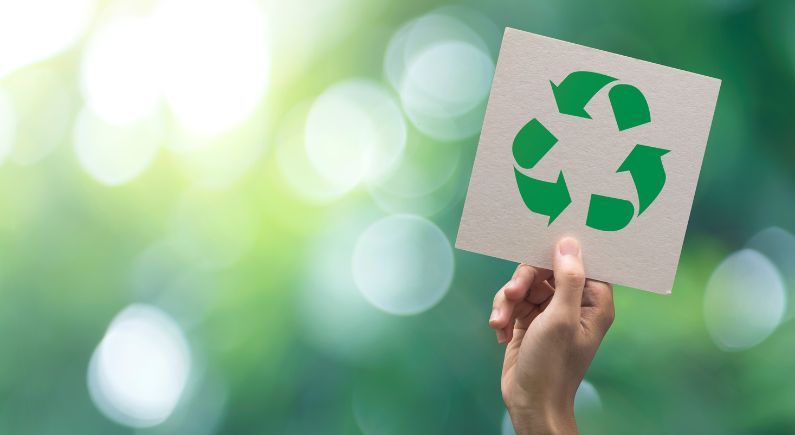 Another avenue to manage waste is to design it out, by removing all non-essential packaging, moving to mono-material items matching with currently available recycling streams, and avoiding all materials where the end of life is not widely controlled on the market. A lot of packaging manufacturers are offering these innovative solutions. But what do you do when an organised recycling scheme is not available in the region in which you want to sell. Brands will keep evolving on that front and even work with suppliers to implement safe solutions.
---
4. Paperization and woodification
Paper (or cardboard) - made from wood - is a really attractive solution from a sustainability standpoint since it is easily identifiable as a green option.There is direct understanding from consumers and recycling or compostability is available worldwide.
Pulpex, Paboco, Ecologic solutions which dramatically reduce the use of plastic are interesting solutions for bottled products. As far as skincare jars are concerned, there are many technical questions. We can make a jar from a wood resin as shown by Sulapac, or the latest innovation - dubbed "conic" - from Holmen Iggesund. However, paper is not waterproof, yet, and promoting it as such could be misleading.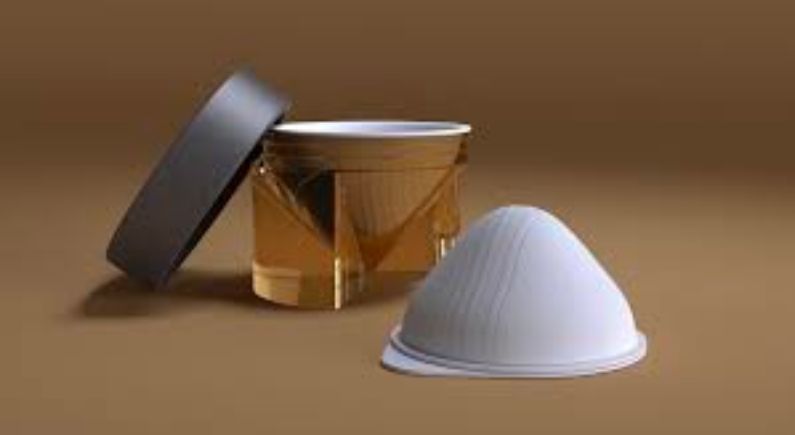 Also, virgin paper is not necessarily less carbon-intensive than recycled paper when you take the entire lifecycle into account. Like any material, all impacts must be measured for proof. A paper that would be covered by more than 70% of metallised decoration might not be recycled. And when plastic is layered inside paper to waterproof it, plastic then gets discarded at the end of life and not recycled.Paper boxes are also now coming without vacform in plastic, another new "moulded" pulp technology is offering more options from bamboo, wood or other plant waste, but we don't know the CO2 footprint of these solutions compared to existing cardboard whether virgin or recycled.
Wood caps are also invading the market, with no or removable insert, which allows for a better end of life. They offer the sensorial feel that consumers are tending to right now. It's worth noting that there is no recycling "stream" for wood caps, and they might be burnt or integrated into an industrial composting system. They do not represent a high volume in the market, and ultimately will fully degrade, so they remain a good option.
Indeed, wood and paper solutions are biodegradable in the end - if not decorated heavily - so they are a great avenue to explore for an eco-friendly approach but remember that obvious solutions are not necessarily greener or less CO2 intensive. There are many parameters to take into consideration when claiming environmentally.
---
5. Accessible beauty
In line with the "diversity" and "inclusivity" trends that have been growing in recent years, and are still a work in progress, we are now moving into the "accessible beauty" concept, making beauty items easier to manipulate.
From less tight opening caps, easier to handle brushes, simpler closers or holders, more readable instructions, there are many roads to explore for a more diverse more accessible beauty.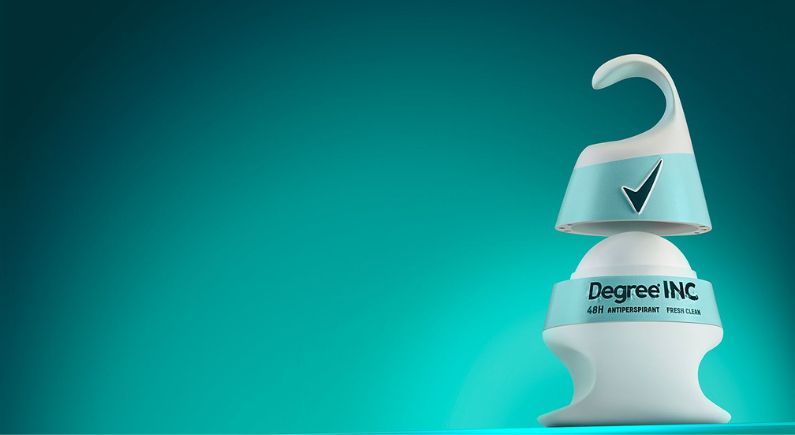 It will be a technical challenge to manufacture these solutions at scale and additive printing could be a way to explore exclusive ranges in smaller quantities. Olay is currently trailing its new accessible cap, and the future will tell us if the adoption is successful. Another brand to explore is Victorialand in the US which has launched a beauty routine with easily identifiable reading symbols, for people with visual impairments without the knowledge of Braille.
Like all the trends mentioned above, Accessible Beauty will require tests and trials before we identify the right model. This will also impact the beauty standards overall and we are coming to an era of the beauty of imperfections. Beauty is no longer a judgement tool but is entering a more holistic and well-being approach.
What if beauty was here to empower consumers instead of slaving them to impossible standards. Being green is also being inclusive.
---
In conclusion: keep it realistic and transparent
Something we haven't mentioned in the trends, as we think it's an underlying trend to all of the above. TRANSPARENCY. It won't suffice to say that you are doing good. Brands will need to show proof of their green efforts. Blockchain will be a great contributor in offering a verification tool for the entire supply and retail chain.In general, using claims that are too simple won't help us. "zero plastic" or "zero waste" can be detrimental to the entire beauty industry. We can't build a pump without plastic, so zero plastic is not realistic but the reduction of plastic or waste, in general, is a more accurate way to promote your efforts.

In essence, we need to implement a more "nuanced" position on the market, explaining where we are at right now and what we are trying to achieve in the future. No solution is perfect today. Edutainment and using the metaverse will be a great way to interact with consumers, educate consumers, and co-develop products with them.

Maybe you need to educate yourself first for clearer messaging?
Eva Lagarde
re/sources founder and CEO
Join the newsletter to receive the latest updates in your inbox.