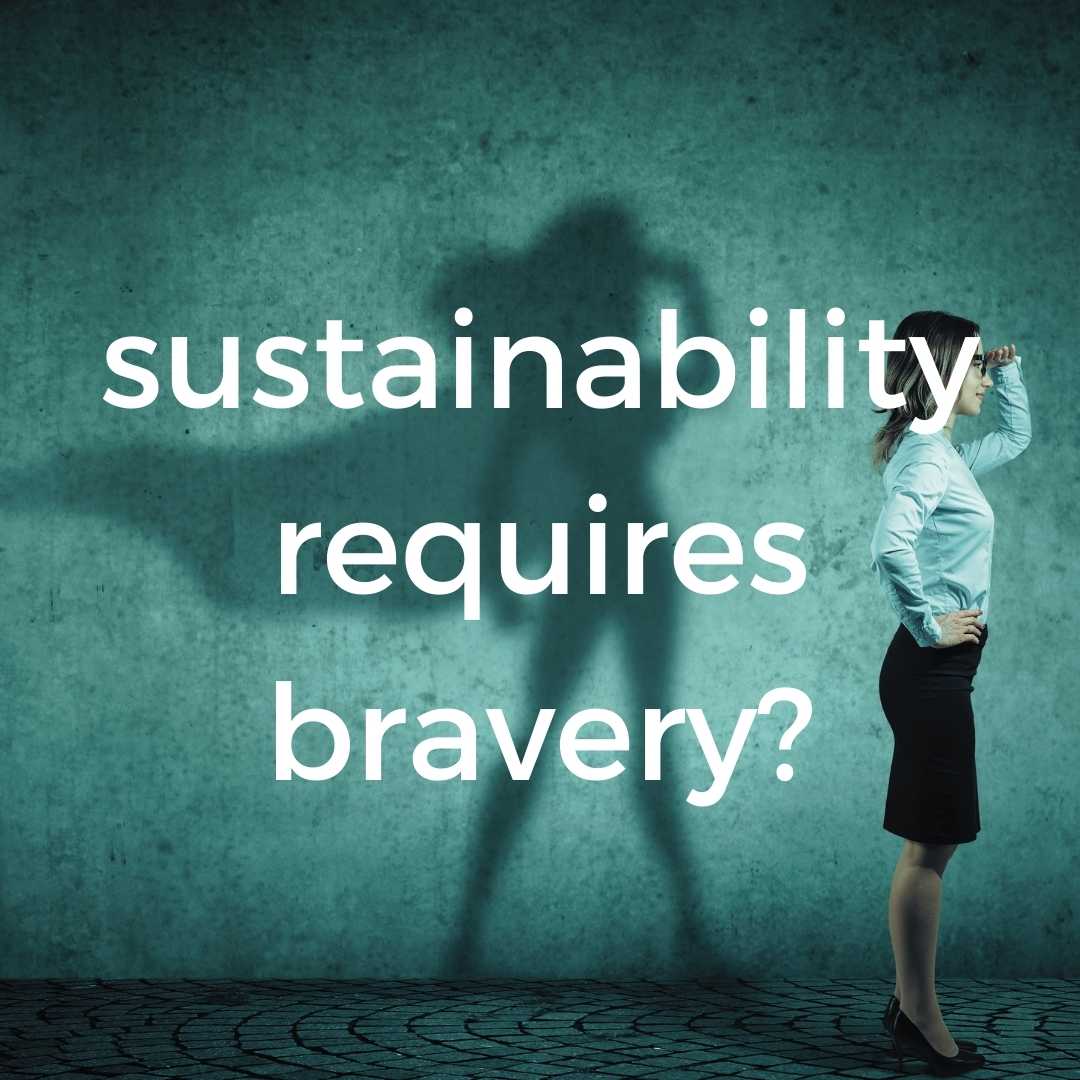 Does moving to a sustainable beauty solution require bravery?
After the month of September, we've just been through, I don't know if I have any more "energy" in me to keep going. And I'm not the only one, in every industry, all of my friends report the same feeling… …. September was like a storm.
With all the events starting again (all-at-once).In October, it seems that we will be able to regulate our calendar towards the end of the month… So hold on tight, be brave, we are getting there…
When it comes to sustainability I feel it's the same idea… that we have to keep going in the midst of all the paths we could take, and we may start in the wrong direction, but then if you are not alone, you could explore, in all safety, with like-minded professionals, and rest in each other's shoulder at times, when you are running of strength.

Because being brave is easier together. Making tough decisions is easier when you know you're not alone. Trying and sometimes failing is better with friends.
We have first built a course on packaging, which is self-paces: so do-it-when-you-want. And also with Q&A live sessions, for one hour, once a week, so you can get connected with other learners, and also ask live questions to our Experts. Don't stay alone in your sustainability journey. Join us!
Our next packaging course is starting on October 25th, 2022. It will last for 8 week (up to Christmas approximately, I know …  xmaaaassss already!) +  Q&A live session every Wednesday for these 8 weeks at 5pm Paris time, and 4pm London time, or 11am NY time.
---
OUR PICK OF THIS WEEK'S NEWS
---
Can this be recycled?
Why it's interesting
There is an increasing demand for more sustainable solutions, however, false claims are tainting the success made in the industry. There are a range of strategies the beauty industry is offering as a solution...

Key Takeaways
-Recycled" claims were by far the most commonly used packaging sustainability claims
-Need for industry standards around formulations and packaging
-Consumer demand and purchase sustainable goods

---
New dispensing and plastic innovation
Why it's interesting
There are lots of new innovations particularly with plastic, which has had negative press before, such as the mascara made with up to 100% PCR content from the supplier Endless Kiss and Aptar mono material solutions such as its Home's Future pump.
Key Takeaways
-Refillable solutions are gaining more momentum and have wider applications
-Using food materials and sources as packaging ingredients … very exciting and innovative
---
Can recycled material look luxurious?
Why it's interesting
Chanel has just released a new version of it's Chanel n°5 bottle with a 15% recycled glass content? Pochet du Courval, who is behind the innovation explained how technical and complexe the new glass "recipe" was, in order to find the right balance of colour, shininess and robustness of the finished product.

Key Takeaways
- Optimal colour, qualities of transparency, purity and shine of the glass
- 25 tonnes of raw virgin material is saved
Join the newsletter to receive the latest updates in your inbox.