After a 4 year hiatus, Cosmoprof Asia was finally back in Hong Kong after a pre-edition held in Singapore in 2022. This year boasting 2400 visitors with more than 48 000 pre-registered visitors, the show was expecting a flamboyant return, and it did not disappoint. The show attracted 65,582 visitors from 119 countries and regions. This marked a remarkable 64% increase compared to the previous edition held in Hong Kong in 2019, and brought the visitor numbers close to the levels achieved in 2018, demonstrating the enduring appeal and global reach of the show.
Significant increase were recorded from key Asian markets, including China,
Indonesia, India, Malaysia, Philippines, Singapore, Thailand and Vietnam. Additionally, attendance from Europe remained steady, demonstrating the event's consistent appeal to international audiences.
Beauty Trends by Beautystreams
As per usual, Beautystreams released local trends connected to exhibitors trends and innovations, which give us a good insight on what is happening in the market.
The main trends identified by the global agency are:
Full Cell Ahead - Tapping into the skin-regenerating properties of epidermal growth factors
Exo-Max - Harnessing the skin-healing powers of exosomes
All clear - Products that promote skin clarity
Temp Setters - Upping the sensorial factor with heating and cooling effects
Tech Stretched - High-tech devices that treat the body and scalp
FULL CELL AHEAD : Tapping into the skin-regenerating properties of epidermal growth factors. Epidermal growth factors are polypeptides developed to speed wound recovery and stimulate skin growth. Derived from human, animal, or plant cells, EGF is being touted in formulations as a silver bullet to help skin regenerate to combat the effects of aging; after aesthetic treatments; or to recover from sun damage. It's also being used to benefit the skin on the scalp. With consumers continuing to be captivated by skin products that draw on advanced innovation, EGFs are the latest compelling chapter in science-led skin care's story.
EXO-MAX: Harnessing the skin-healing powers of exosomes
Exosomes are described as "emerging bioactive substances involved in multiple biologic and cellular activities of the skin," with "enormous potential as therapeutic and cosmetic ingredients." Acting as messengers in the body, in skin care exosomes are said to promote cell regeneration, enhancing the skin's innate healing capacity, while their small size means they help other actives to penetrate the skin's layers. So it's no surprise that this ingredient is popping up in myriad advanced skin care formulations. Among them are exosomes derived from the rose and cica plants, with these ingredients promising to address skin issues such as dark spots, wrinkles, and even repair for acne- prone skin. Get ready for next-gen skin regeneration.
ALL CLEAR - Products that promote skin clarity
Achieving flawless, clear skin is a wish that spans generations. Whether it's dealing with hyperpigmentation and dark spots, red patches, or acne and large pores, the holy grail for consumers is skin that's ultra-refined. Enter products that employ myriad ingredients to counter common skin blemish concerns. Whether it's epidermal growth factors or bio-mimetic peptides to treat dark spots, tranexamic acid to brighten the skin, or natural ingredients to minimize pores, these products all play into the current beauty trend for allowing one's clear complexion to shine.
TEMP SETTERS - Upping the sensorial factor with heating and cooling effects
Much of a product's appeal comes from the experience of using it. To enhance the positioning of skin care as a self-care moment, brands are crafting formulations that impart heating and cooling effects to create a product that's enticing to use. Whether it's a stick that heats on contact with the skin, or masks that enhance their active ingredients' effect with heating or cooling qualities, these are innovations that encourage consumers to experience skin care as an indulgence.
TECH, STRETCHED - High-tech devices that treat the body and scalp
Why should the face get all the attention? Manufacturers of beauty devices are now turning their hand to innovations that care for the skin on the body and scalp. They span LED treatments that treat wrinkles on the hand (a skin area that's notorious for being exposed to sun damage), IPL hair removal devices whose action is tailored to different skin tones, and brush-like gadgets that can treat scalp conditions. Get ready for beauty tech that goes beyond the face.

The full report is available here:

---
AWARDED BEAUTY
Cosmoprof Asia also released awards among the exhibitors product releases. In the B2B section, the Cosmopack awards winners were:
Cosmopack Asia Awards:
MAKE-UP FORMULA
• Tair Jiuh Enterprise - Ultra Clean Natural Liquid Powder – Taiwan
SKIN CARE FORMULA
• B.Kolormakeup & Skincare. - Feel Former Imperfection Shielding Cream - Italy
PACKAGING DESIGN & MATERIALS
• Taeyang Renew - Airtight Cosmetic Pen - South Korea
INNOVATIVE TECHNOLOGY
• Marchesini Group Beauty - A-eye Lipstick – Italy
SUSTAINABILITY
• CTKCLIP - Bottoms Up Stick (Refillable) 5g, 7g, 10g - South Korea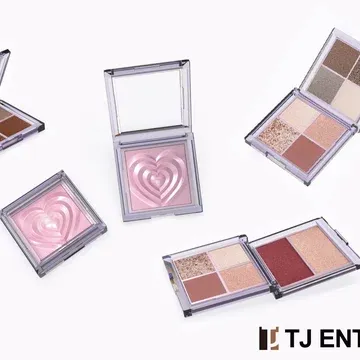 Cosmoprof Asia Awards:
In the B2C section, the brands awarded in the Cosmoprof Asia Awards were:
MAKE-UP PRODUCTS
• LCM Cosmetic - Muzigae Mansion Objet Water - South Korea
SKIN CARE PRODUCTS
• Lighthouse Cosmetics Co Ltd - Triple Collagen Customizing Cream - South Korea
PERSONAL CARE & BODY CARE PRODUCTS
• Ro.ial Srl - Ro.Ial Bubble Wax – Italy
HAIR PRODUCTS
• HansPharma Co Ltd - Klardie Scalp-Repair Cellup Ampoule - South Korea
HOME & PROFESSIONAL DEVICES AND TOOLS PRODUCTS
• T.I.P. International Co Ltd - Dr.Mallife - South Korea
GREEN & ORGANIC PRODUCTS
• KPT Co Ltd - Lon.G Dive To Green Pure Bubble Cleanser - South Korea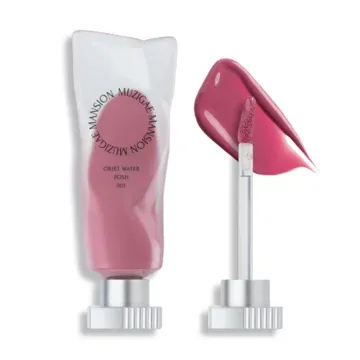 Join the newsletter to receive the latest updates in your inbox.